The story behind City High School, a downtown charter school where anonymity is not part of the curriculum.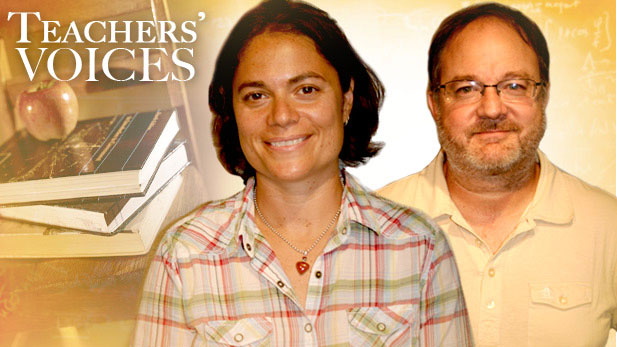 Teachers' Voices Eve Rifkin & Eve Rifkin (PHOTO: AZPM)
Eve Rifkin, principal, and Brett Goble, lead Humanities teacher, at City High School
City High School first opened its doors with the belief that every student's unique learning style and personal background mattered.
Eve Rifkin and Brett Goble, co-founders of City High, grew frustrated with how easy it was for students to remain anonymous and unchallenged at larger schools. So, they decided to create their own.
To hear more stories, visit the Teachers' Voices archive.
(Funding for the production of Teachers' Voices is provided by Wells Fargo and the University of Arizona College of Education. The series is produced by Matt Felix for Arizona Spotlight.)