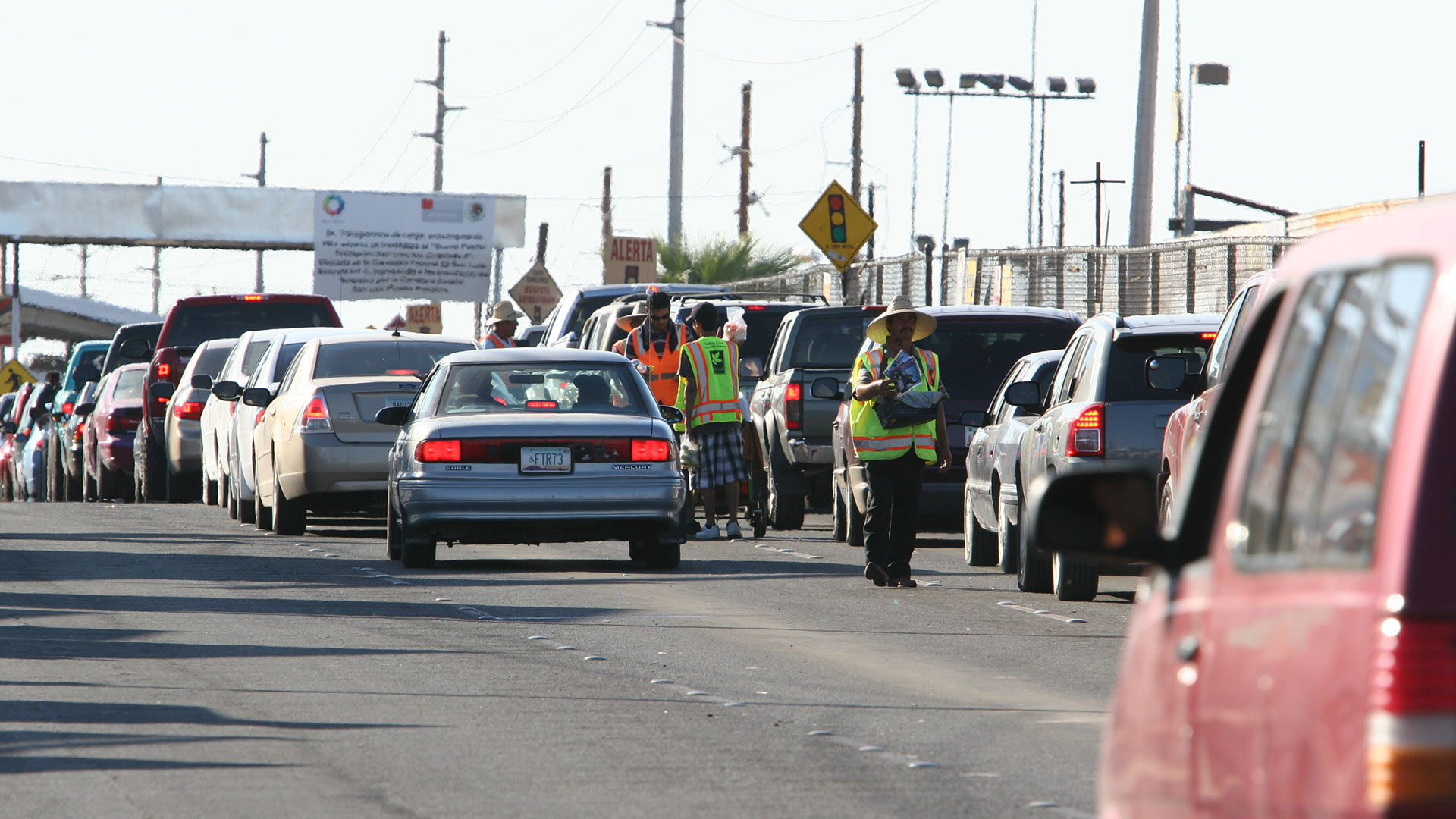 Afternoon traffic heading into the U.S. builds up at the San Luis Port of Entry in San Luis Río Colorado, Sonora, 2011.
Michel Marizco, Fronteras Desk
Mexican shoppers are paying more money in customs duties when they return from shopping in the U.S, but it is not necessarily a sign that they are spending more.
Mexico's federal tax agency reported a bump in customs collections in the first four months of the year, to $5 million. It said that is a 14 percent increase from the same period last year.
At the same time, Chris Wilson, with the nonpartisan Mexico Institute, said that many border communities in the U.S. have reported a decline in cross-border shoppers. That is true in Arizona's border cities, including Nogales, where merchants said cross-border shopping has fallen significantly.
"The biggest reason for that is because of the value of the peso," Wilson said. "The peso is weaker, so they can't buy as much with it, in terms of dollars. So they're more likely to buy domestically, and less likely to buy across the border in the United States."