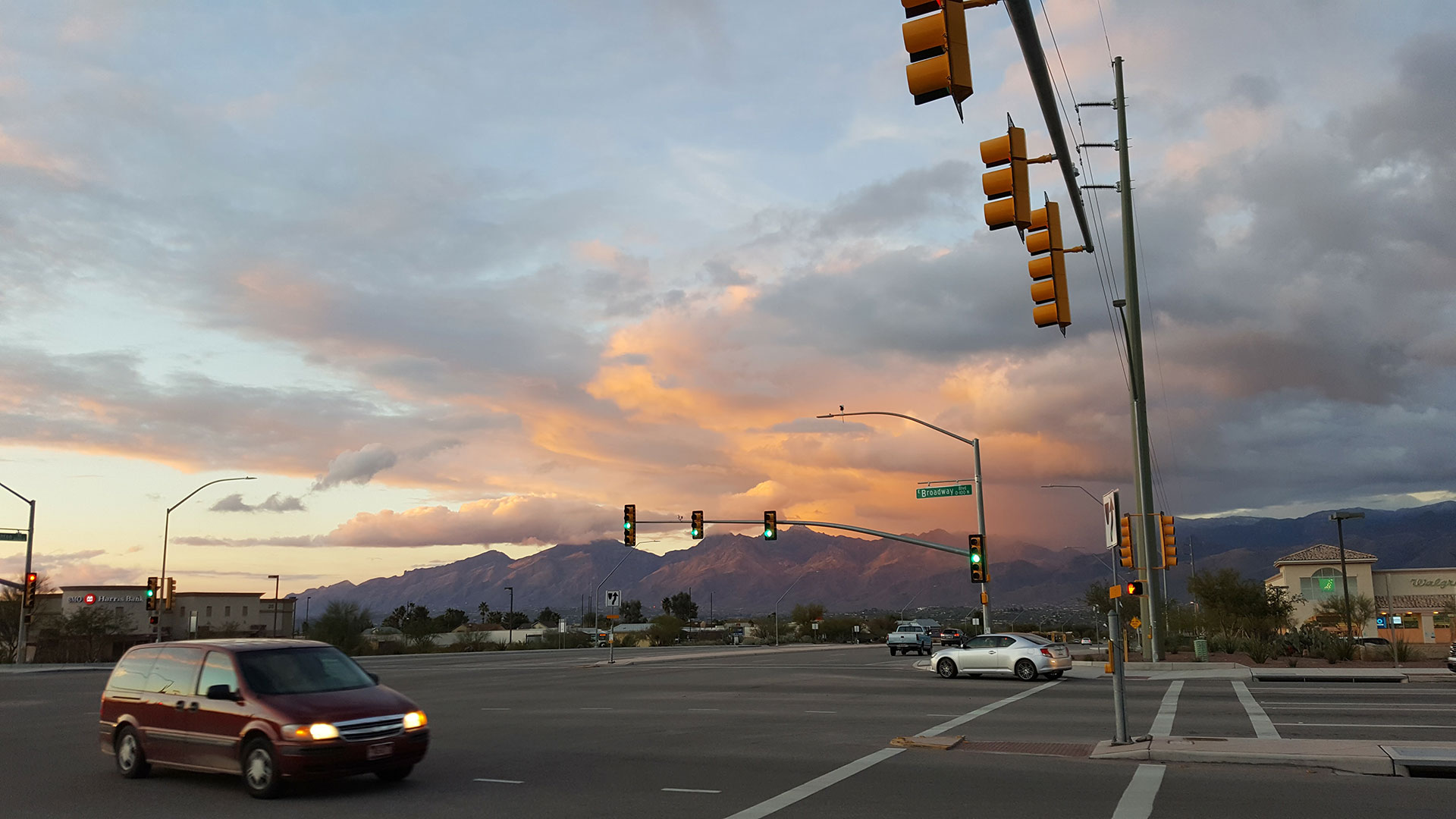 Cars drive through the intersection of Broadway Boulevard and Houghton Road on Tucson's east side.
AZPM
The Tucson Police Department participated in a traffic enforcement program funded through the Arizona Governor's Office of Highway Safety for two weeks in May and June.
Officers found that 118 out of 700 drivers they observed were not wearing seat belts. Six children in these vehicles were unrestrained as well.
According to police, a regular seat belt is the single most effective way to protect people and reduce fatalities in motor vehicle crashes.
It is the goal of TPD to increase enforcement to bring awareness to drivers. When a seat belt is worn correctly, they have been proven to reduce crash-related deaths and injuries by about 50 percent.
For children, child safety seats have been found to help reduce the risk of fatal injury by 71 percent for infants younger than 1 year old and by 54 percent for toddlers 1 to 4 years old.