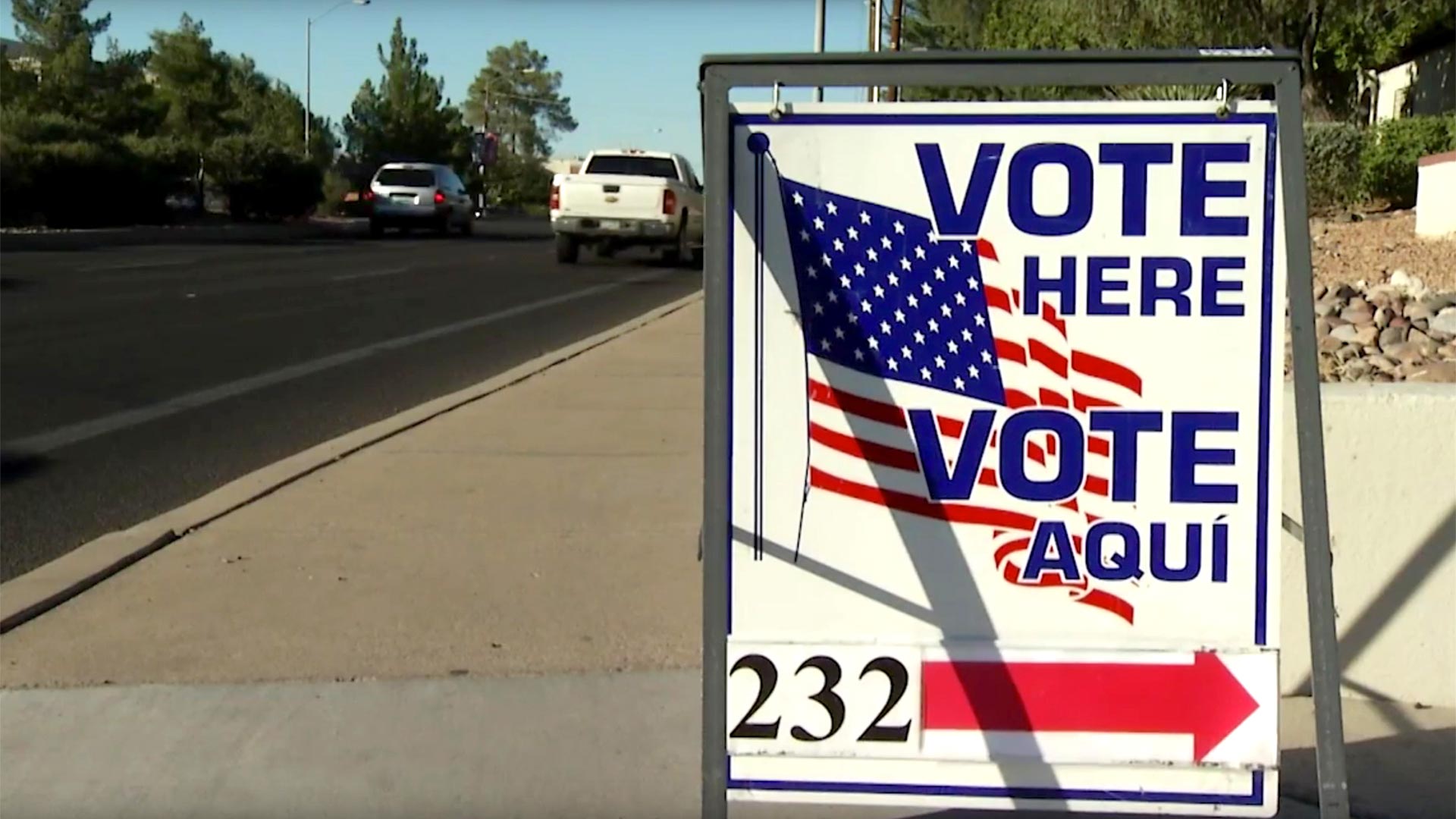 A sign indicating a polling place in Tucson.
AZPM
The 2017 legislative session has been over for a month, but voting on the bills continues. This time, the general public may get the chance to vote on laws.
Politicians are fond of telling people who don't like the laws they pass that they can vote at the ballot box. By that they mean, "Vote the politicians out of office."
In Arizona, there is another option. The referendum is a constitutional provision that allows citizens to put the repeal of laws to voters.
"In a real sense, the people are the ultimate legislature in Arizona," said Paul Bender, Arizona State University law professor emeritus. "The Legislature cannot do anything that the people don't have the right to get rid of, to stop from going into effect."
This summer, two groups are trying to get three referendums on the ballot to repeal laws passed by the Legislature earlier this year.
"I would think half the time they go on the ballot, the legislation is repealed by the people," said Bender.
Save Our Schools is trying to repeal the expansion of the Empowerment Scholarship Account Program, or school vouchers. They see the referendum process as an important check on legislative power because many people showed up at the state Capitol during the legislative session to speak against the bill.
"And it didn't work. They weren't listened to. SB 1431 was passed and signed into law despite public outcry," said Dawn Penich-Thacker with Save Our Schools.
She said they want to force the issue into the hands of the public "so that we, the people, can either uphold this and say, 'Yes, this is our values,' or we can veto it."
To get on the November 2018 ballot, backers of the referendum must gather 75,321 valid signatures by Aug. 1. If they succeed, the law goes on hold until the election.
"We see that 18 months as an opportunity to further educate the people," said Penich-Thacker.
Voters of Arizona are trying to repeal two laws dealing with the citizen-initiative process.
Arizona was like many other states this year, passing laws dealing with voting, registration and ballot access.
"Certainly, voting and election issues got a lot of attention in the last presidential election," said Jonathan Brater with the Brennan Center for Justice at NYU School of Law.
"President Trump's comments about how there had been widespread voter fraud, which was completely unsubstantiated, did lead to the formation of a commission to investigate the issue. That may have increased interest."
In Arizona, the use of a referendum to challenge legislative lawmaking is not uncommon. It is a part of the political fabric of the state.
"I don't know of any place which has as easy to use referendum process as Arizona does," said ASU's Bender.