Center studies habitats and cultures of the Sonoran Desert and Sea of Cortez region.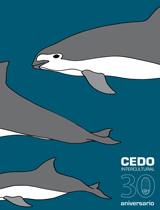 CEDO, or The Intercultural Center for the Study of Deserts and Oceans, invites students and field researchers to participate in research and conservation programs. The center is located in Puerto Peñasco, Sonora, México. Their name comes from the Spanish, El Centro de Estudios de Desiertos y Océanos. The center is celebrating its 30th anniversary.
Peggy Turk Boyer and Richard Boyer direct research and conservation efforts at CEDO. They spoke with Kim Craft recently about the center's achievements.