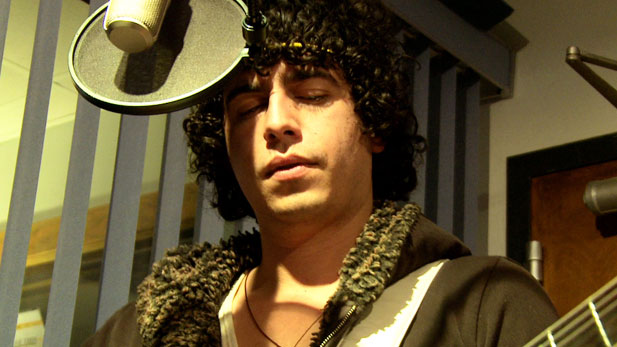 Brian Lopez visited the Arizona Public Media studios to perform some songs, and talk about what Tucson means to him as a musician.
The band included Brian Lopez on guitar & vocals, Mona Chambers on cello, Jack Sterbis on drums, Sean Rogers on upright bass, and Vicki Brown on violin.
Brian's upcoming release will be a full-length album entitled Ultra, expected to be available in early 2012.
Hear Brian Lopez perform I Pray For Rain in the KUAZ studios - An exclusive track recorded by AZPM Recording and Mastering Engineer Jim Blackwood: