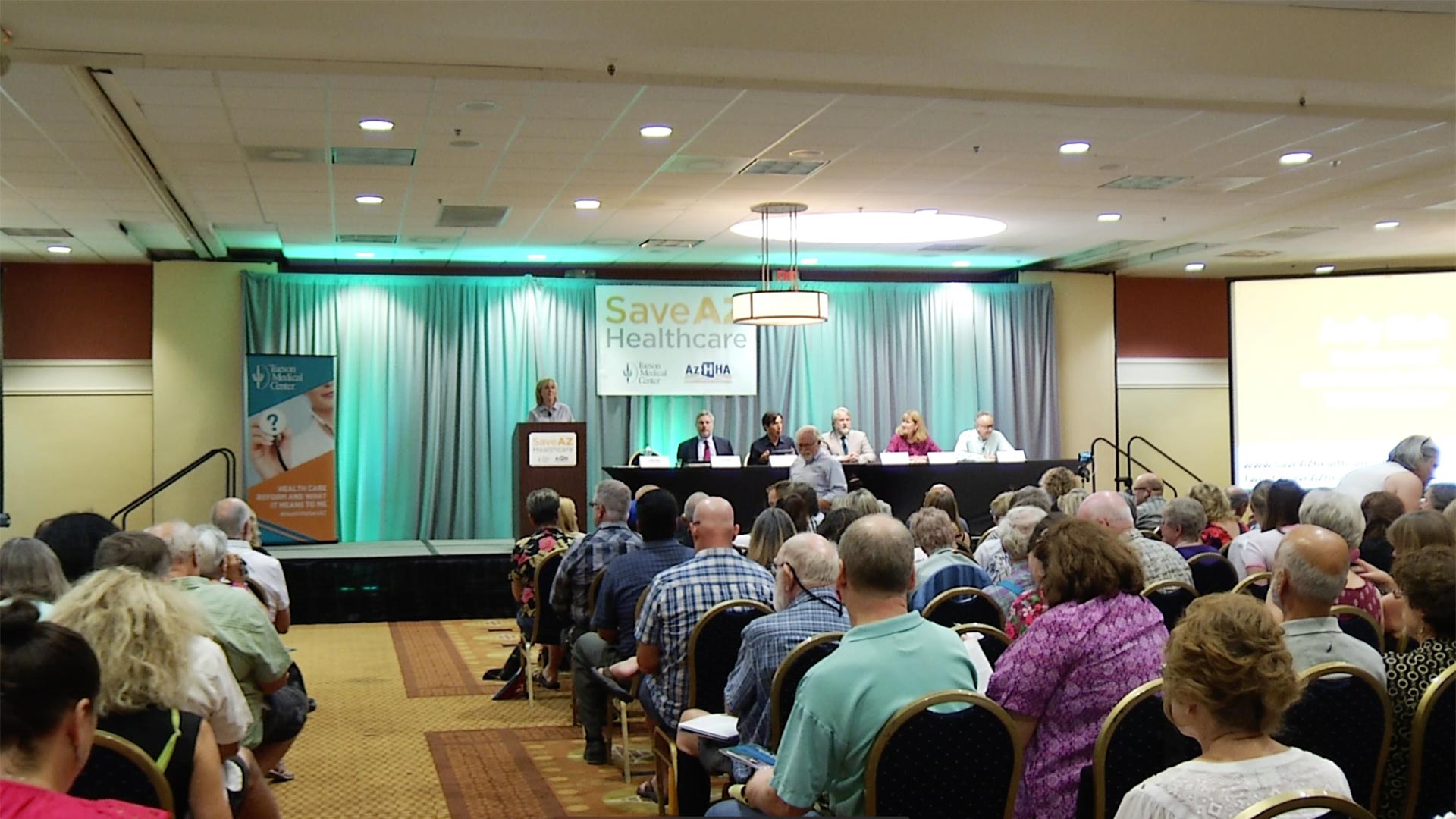 650 people watched TMC's health care forum in person, and the Facebook video of the event has topped 2,500 views.
A panel of health care officials, academics and doctors spoke with a crowd of 650 people to answer questions about how the Republican bills in the Senate and the House of Representatives could affect Tucsonans.
The event was sponsored by Tucson Medical Center, and allowed audience members to hear speeches from each panelist and submit written questions about the House's American Health Care Act and the Senate's Better Care Reconciliation Act.
"(Tucsonans) are very concerned about what they're hearing and reading," said TMC President Judy Rich, "that there will be a trillion dollars taken out of the healthcare system, primarily through reductions in Medicaid."
Among issues audience members raised were, "Who may lose coverage?" and, "What would the reduction in spending do to Tucson's health care industry."
The Arizona Department of Administration's monthly jobs report estimates 48,900 Tucsonans work in health care. It is the largest private sub-sector in the local economy.
The state estimates that it would lose $7.1 billion in health care assistance by 2026 if the bills become law.