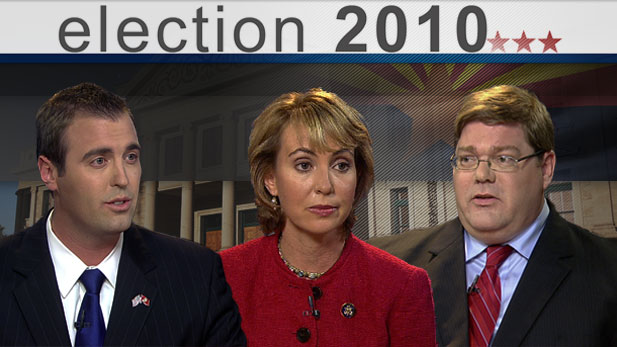 Bill Buckmaster and Christopher Conover interview candidates for District 8: Democrat Gabrielle Giffords, Republican Jesse Kelly, and Libertarian Steven Stoltz. (PHOTO: AZPM)
Gabrielle Giffords (D), Jesse Kelly (R) and Steven Stoltz (L), candidates in Southern Arizona's Congressional District 8 Race, meet again to debate the issues and to win your vote.
Complete election information, candidate interviews, and other resources can be found at http://www.azpm.org/politics.election2010.