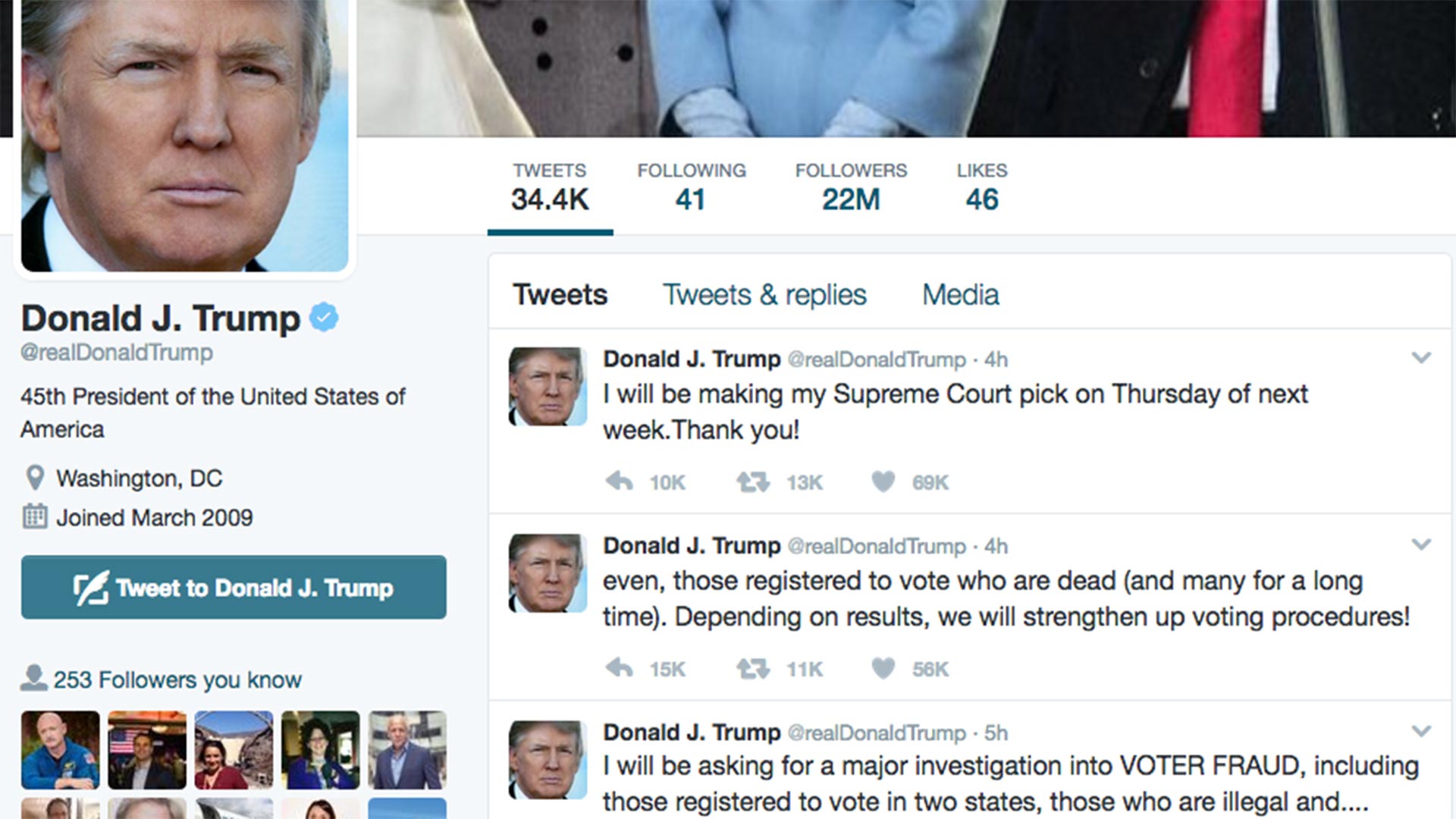 President Donald Trump sent out tweets about investigating voter fraud during the November 2016 election..
A presidential commission established to look into voter fraud has sent a letter to every state asking for voter registration information.
The request from the Presidential Advisory Commission on Election Integrity included information regarding names, party affiliation, frequency of voting, addresses, dates of birth and partial social security numbers.
Officials with the Arizona Secretary of State's office said they are working with counties to fulfill the request. However, they said they will not turn over dates of birth or social security information.
The other information is public record and often requested by campaigns for targeted campaign mailers.
The commission was formed by President Donald Trump after he claimed millions of people voted illegally in the November presidential election.
Arizona Public Media and others have researched the claim and found no evidence of widespread voter fraud.