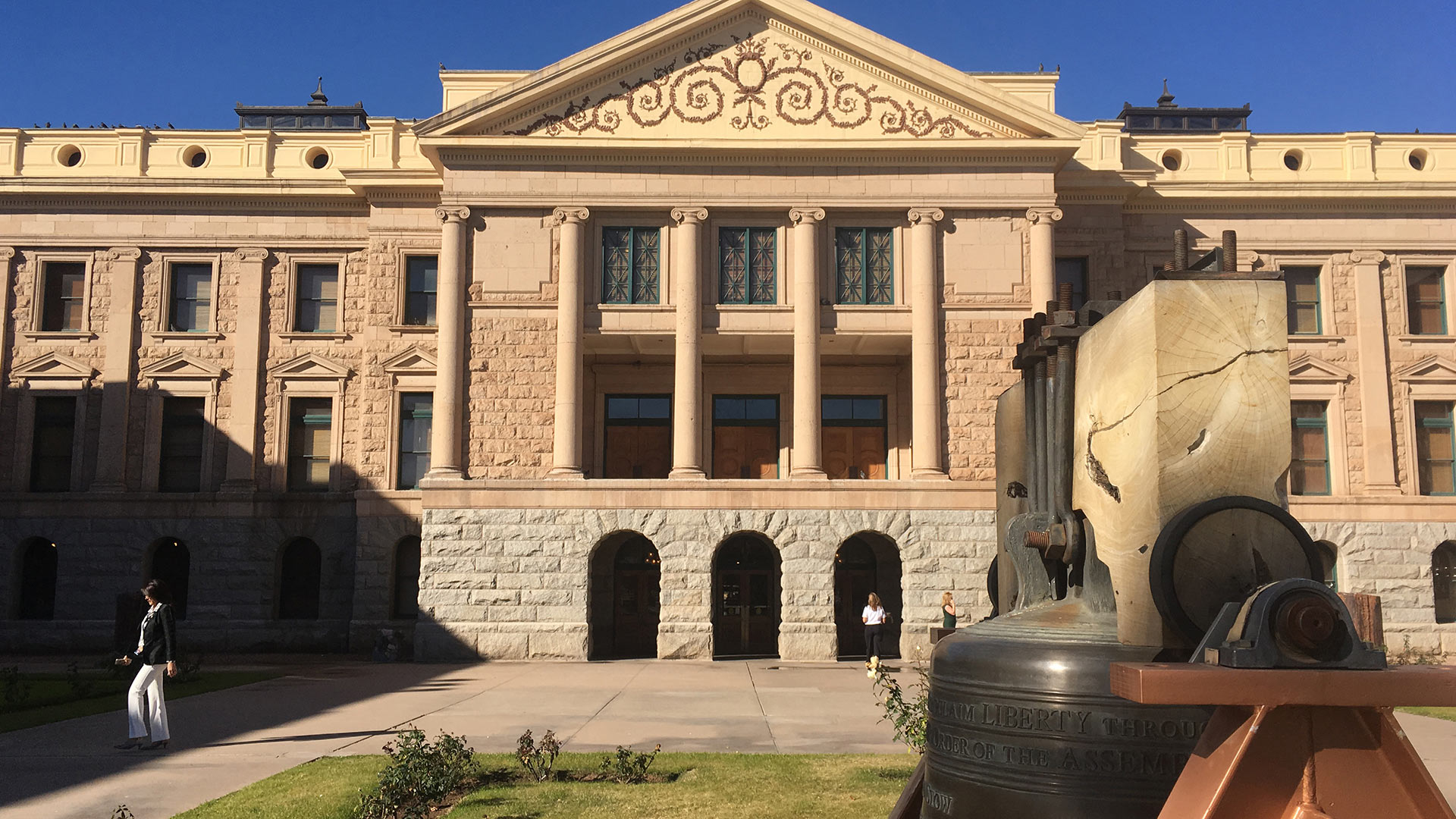 The Arizona Capitol Building. January 2017
Christopher Conover, AZPM
It's no secret: Arizona's public-safety pension system is forcing Arizona cities and towns into more and more debt, despite reforms enacted last year.
State Rep. Noel Campbell, a Republican, knows this. He said it's why he and five other state representatives recently formed an ad-hoc study committee to get constituents and legislators involved in fixing the Public Safety Personnel Retirement System.
"The committee is going to meet in five rural areas," Campbell said. "And then we're going to have four official meetings at the Capitol."
The first meeting happened in Flagstaff late last month.
"The goal is to bring attention to and information to the public at large as to the pensions crisis," Campbell said. "And to bring the same attention to the legislators of that district."

Jim Mann, executive director of the Arizona Fraternal Order of Police, attended the Flagstaff meeting. He said he thinks the committee's meetings aren't really addressing any ways to lower pension costs, they're just talking about how the system works.
"And I have to tell you — as far as getting to a substance for something that would actually make sense, and for something they would be able to do — it doesn't seem like, to me, that they're making any progress."
The next committee meeting will take place Thursday, July 13 at Bisbee City Hall at 5 p.m. It's open to the public.