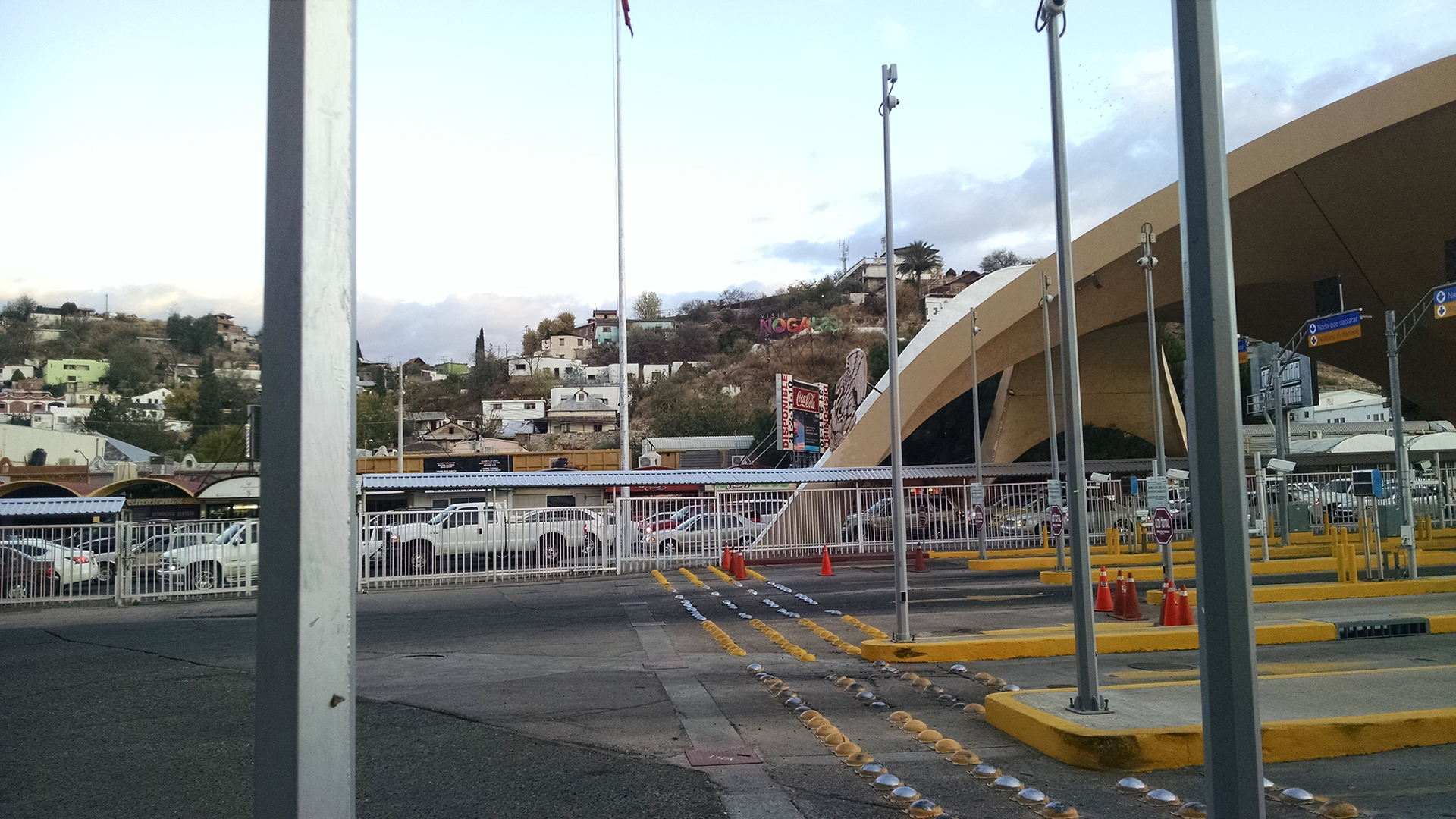 Cars line up to enter the U.S. at the international boundary with Mexico in Nogales.
AZPM Staff
The White House has filed a report outlining what it would like to accomplish in renegotiating the North American Free Trade Agreement.
The document mentions maintaining reciprocal duty-free markets for industrial and agricultural goods, two industries that make up much of Arizona's trade with Mexico.
It also mentions a need to ensure fair labor and environmental standards across all countries in an agreement.
Tucson's mayor hopes the document ultimately serves as a guideline for any changes.
"What we have to ensure is, in looking in that agreement, that both labor agreements and environmental agreements are protected. But what we really need to ensure is that free trade is fair trade," said Mayor Jonathan Rothschild.
Rothschild noted that NAFTA is in need of renegotiation given the ways both countries have changed in the years since the agreement was signed. He is not alone in that belief.
"We acknowledge that NAFTA is 23 years old, and certainly needs improvement and updating, and I think they did a very good job of identifying a lot of the issues," said Tucson Hispanic Chamber of Commerce President Lea Marquez-Peterson.
Another area noted by a local business leader was the document's tone. Tucson Metro Chamber of Commerce President Michael Varney said it lacked the rhetoric that are often part of speeches on NAFTA renegotiations by President Donald Trump.
"There's science and there's data connected to NAFTA. And we hope that that science and that data really win the day, and that political ambitions and boisterous behavior are put aside for these serious negotiations," he said.
The White House began the process for renegotiating NAFTA by filing a notice in May, kicking off a 90-day waiting period in which this document needed to be filed. That period ends in mid-August.