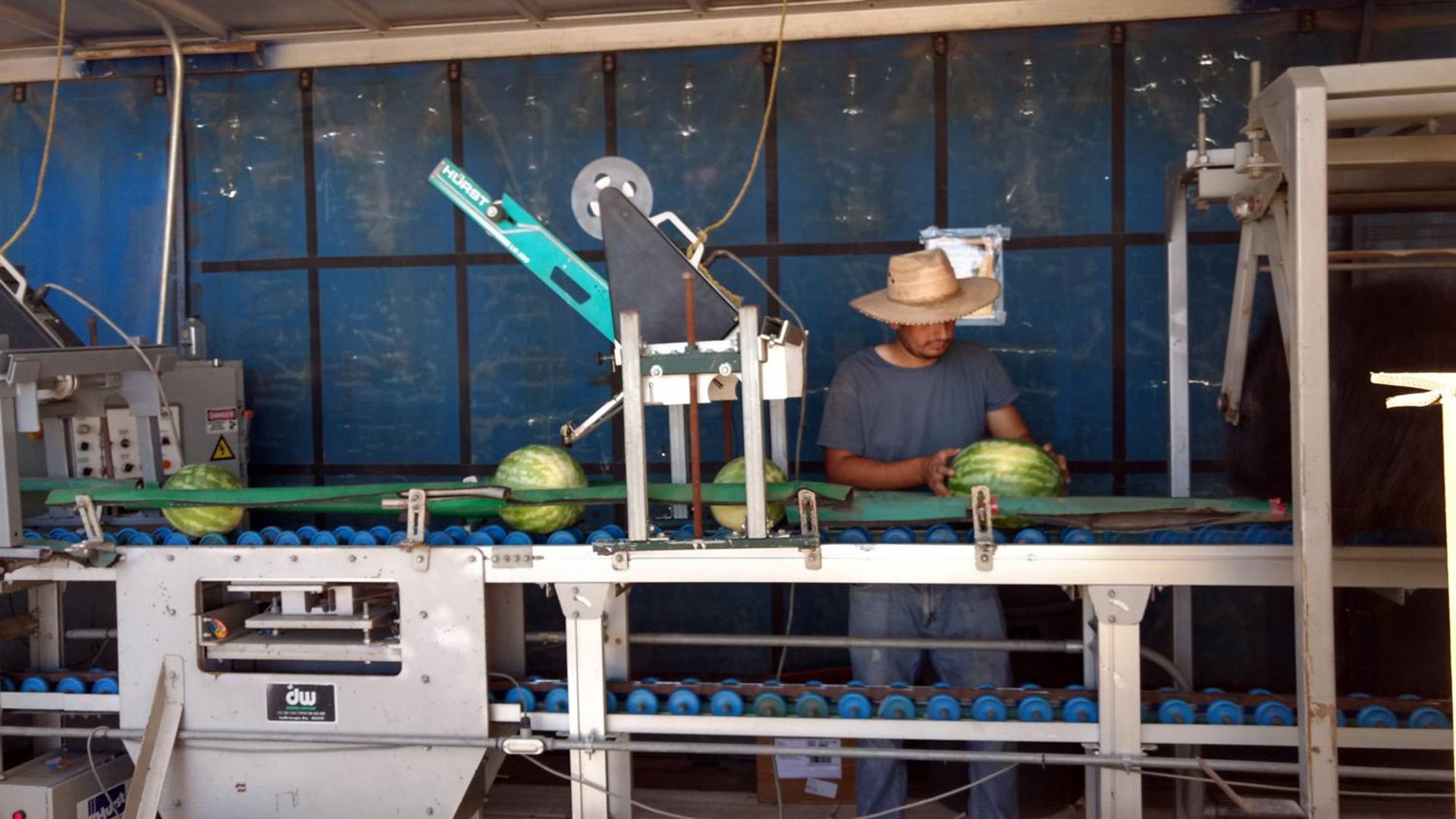 A migrant worker for G Farms checks watermelons.
Courtesy Mike King
A U.S. Senate bill could prove detrimental to the local and national economy, according to the leader of an area business group.
Tucson Hispanic Chamber of Commerce President Lea Marquez-Peterson expressed concern with the proposed Reforming American Immigration for Stronger Employment (RAISE) Act.
The bill makes multiple reforms to the current system for handing out visas, most notably going from a lottery to a point-based system that rewards those with higher levels of education.
"A lot of [the reforms] make some sense," she said. "But the pieces that concern us, there is the lack of regard for the trades positions, the blue-collar positions. There's not a recognition of the need for that."
She said she fears that if the bill becomes law, it would leave the country and the local economy lacking in those willing to do manual labor.
"I think that there's a misperception that Americans will fill those jobs and we don't have that need, and we should focus on scientists and mathematicians for the visa program. I think that is not looking at the full picture of our workforce needs."
The bill is sponsored by Sens. David Perdue, R-Ga., and Tom Cotton, R-Ark.
It was introduced before the August recess, and has been sent to the Senate Judiciary Committee.