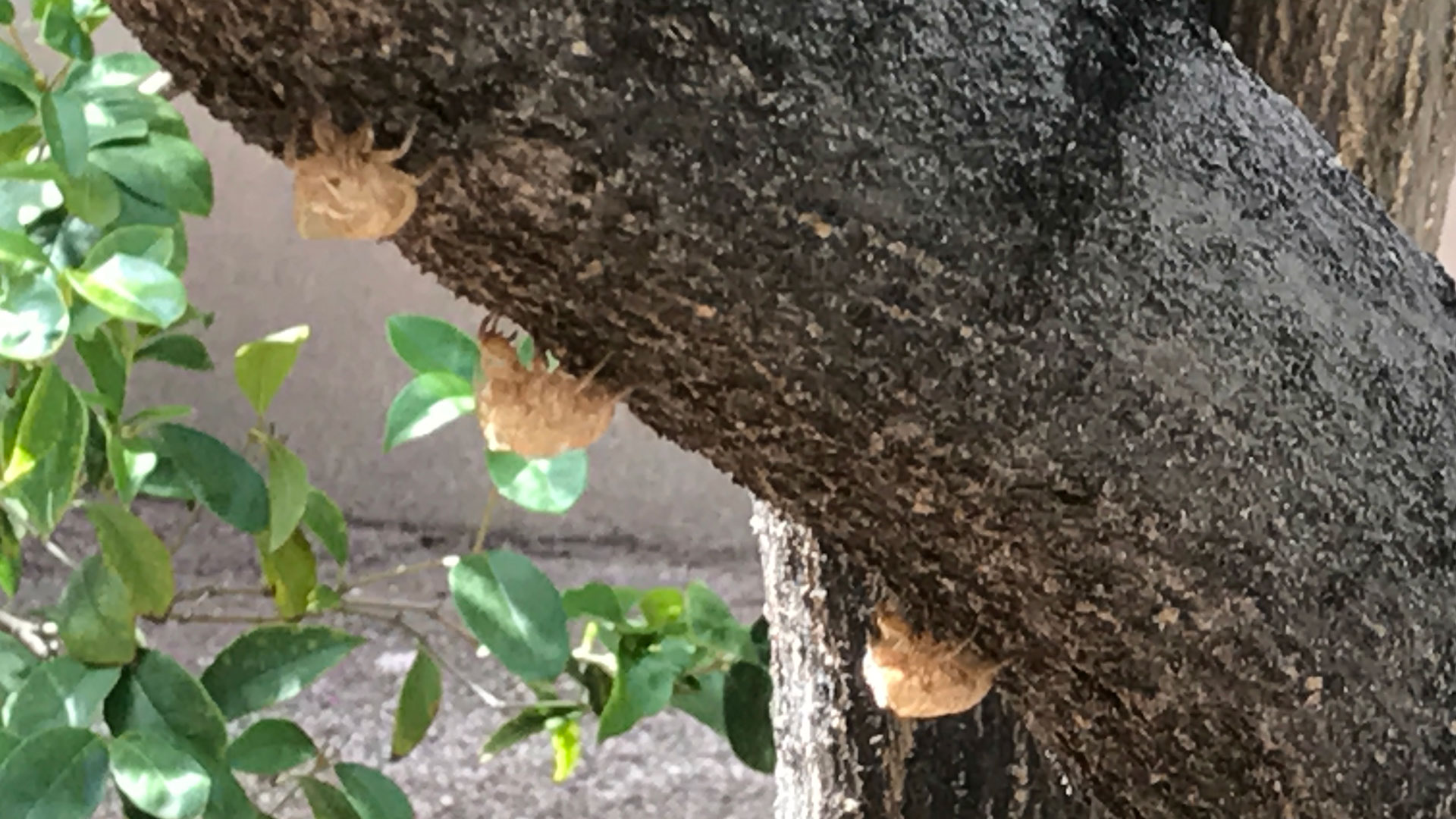 Cicadas emerge during the summer and leave visible exoskeletons on trees.
Tony Paniagua, AZPM
While many residents in Southern Arizona try to leave the area for a respite from the heat in July and August, some people travel here from other parts of the world during these sweltering conditions.
Missoula, Montana resident DeAnna Bublitz, PhD, is one of them.
Bublitz visited Tucson for the first time in the summer of 2016 and did so again during the monsoon this year because she works with a type of cicada (Dicerprocta semicinta) that lives in the Old Pueblo.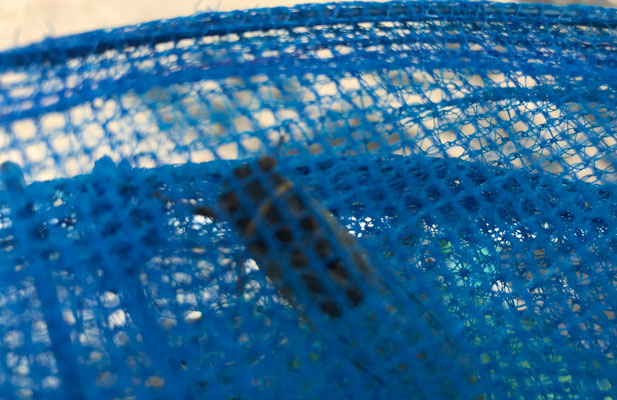 This is one of several local cicadas taken to a lab in Montana.

Tony Paniagua, AZPM
She's very fond of the loud insects that others can find annoying.
"Oh man, so besides most people just complaining about them because they don't like the noise, they're an awesome glimpse into the crazy way that things have evolved in nature," Bublitz said.
Bublitz is conducting postdoctoral research at the University of Montana where she is analyzing the relationship between Tucson's cicadas and a bacteria that live in them.
"Cicadas live underground for several years, they feed off of sap of trees which is very nutrient poor and so these bacteria provide a number of essential amino acids," Bublitz added.
She's become adept at finding and capturing the insects on mesquite trees, and she found several specimens on the University of Arizona campus to take back to her lab in Montana.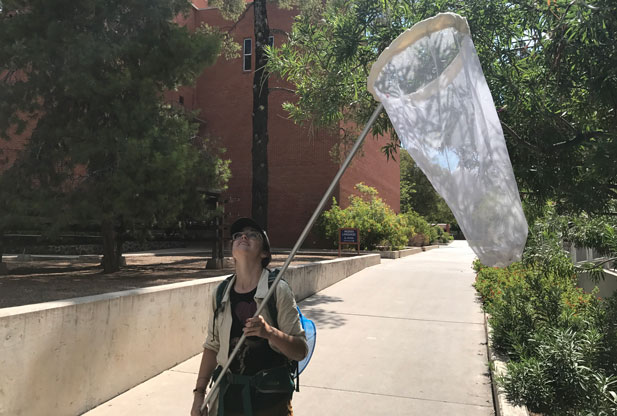 DeAnna Bublitz has become quite good at finding and capturing cicadas.

Tony Paniagua, AZPM
"And so we know that things are being traded between the cidada and between these bacteria based on genetics but nobody's shown it definitively with images or any other way so I'm here to try and do that."
Bublitz was one of many nature lovers who visited Tucson during the monsoon earlier this summer.
Others came from other places to look for insects such as jewel beetles (Chrysina gloriosa) that eat juniper leaves at higher elevations, and the Tucson Audubon Society held its annual Southeast Arizona Birding Festival which attracted hundreds of participants.
Scientists say the combination of high temperatures and precipitation are ideal for plants, insects, birds and other wildlife.
MORE:
Animals
,
Arizona
,
Education
,
Environment
,
Monsoon
,
News
,
Science
,
Tucson
,
University of Arizona
,
Higher Education
,
Weather
,
Wildlife