Radio reading service has been helping the visually impaired for more than 30 years.

Nestled in an office building near Broadway and Kolb, Sun Sounds of Arizona operates much like a regular radio station, except it targets a small audience that has to apply to hear its service. That was the original intent of offering special radios to pick up the signal, which broadcasts on a subcarrier of KUAT-FM. However, the signal is now available to anyone online.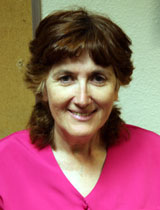 PHOTO: Robert Rappaport
Mitzi Tharin
With stations in Tucson, Phoenix and Flagstaff, Sun Sounds volunteers read newspapers, books and more to the visually impaired and those who are unable to hold a newspaper and read themselves.
"We do Western short stories, we do science fiction, we do comedy short stories, exercise programs," says Mitzi Tharin, Station Manager of the Tucson operation. Volunteers also read mysteries, magazines and even the grocery ads and comics.
Tharin, who is blind, also uses the service herself and says the volunteers and a few paid employees keep the station running smoothly.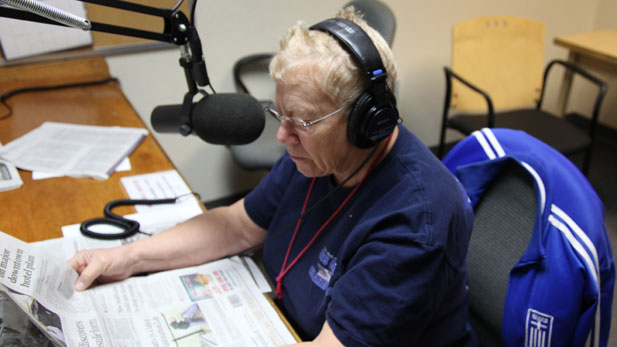 PHOTO: Robert Rappaport
Naomi Osgood is a volunteer reader at Sun Sounds
Sun Sounds is funded primarily through grants and donations and receives a small subsidy of $97,000 from the State of Arizona.