Over 15,000 people take to the streets to honor and celebrate the lives of loved ones lost.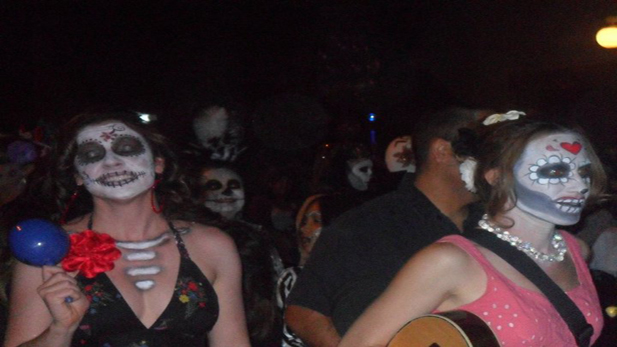 There is almost no way to describe Tucson's annual All Souls Procession to someone who hasn't experienced it. The photographs below can only give a tiny glimpse of the awesome visuals, and the Audio Postcard that I recorded during the event can capture a sampling of the sounds....but there is a very real, impossible-to-capture emotional component to the event as well.
Its as if all the feelings that our Western culture fails to recognize rise to the surface. An empathic field of compassion, loving memory, and a weird sense of euphoria encompasses both the Procession's marchers and observers, uniting one and all.
Like our own sort of Mardi Gras or Carnival, the All Souls Procession is a completely unique example of this community's creativity, compassion, and multi-cultural spirit.
Thanks to Antonio, The Big Kitty Cat (aka Yoda's family), Nancy the Grieving Goddess, Dr Victor Shamas, the undersea class of City High, and so many other wonderful voices for contributing to this radio piece.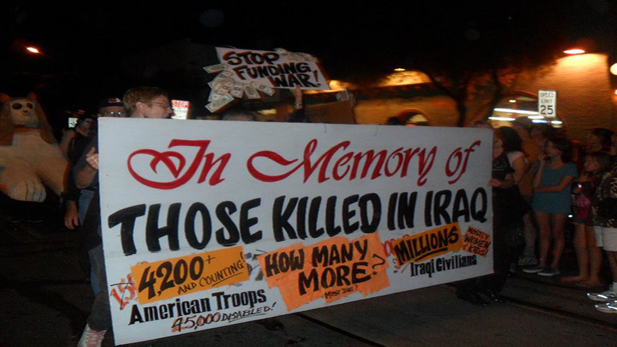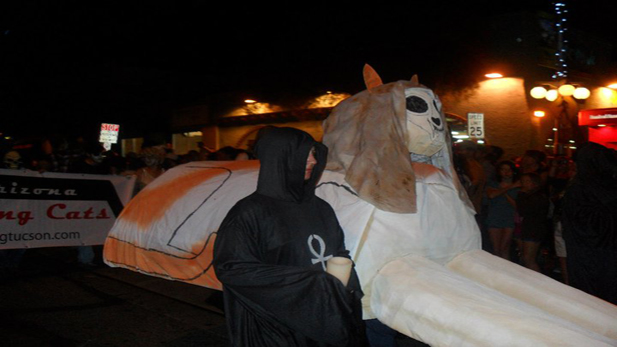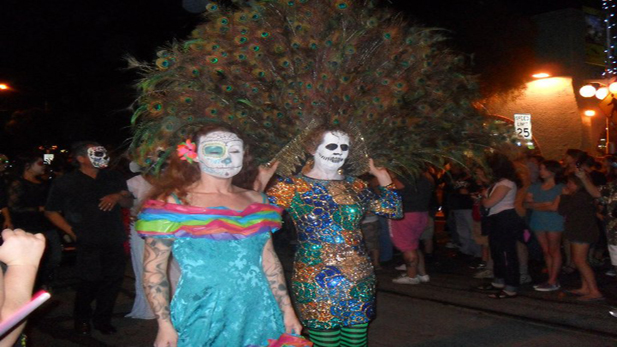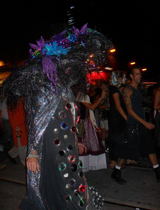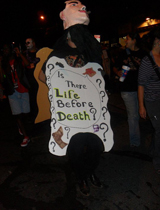 Preparations for next year's gathering are already underway...