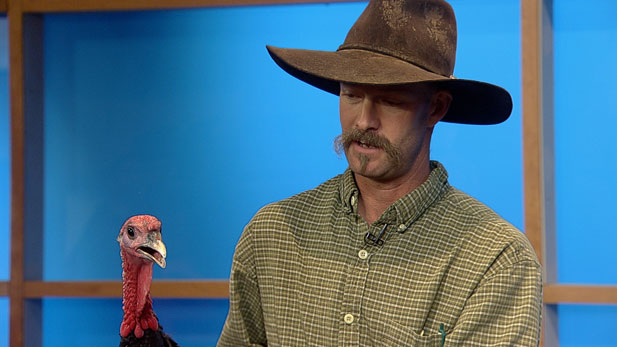 Jim McManus from Walking J Farm and his turkey join Kimberly Craft in the studio. (PHOTO: AZPM)
The thought of Thanksgiving makes us yearn for all of those family favorites--and for many, that means turkey. Combine that desire with a growing interest in knowing where our food comes from and you might meet Jim McManus. He talks about raising turkeys and a host of other critters and produce at his Walking J Farm in Amado, Arizona.

Find out what's growing on the farm, and a schedule of appearances at local farmers' markets here.