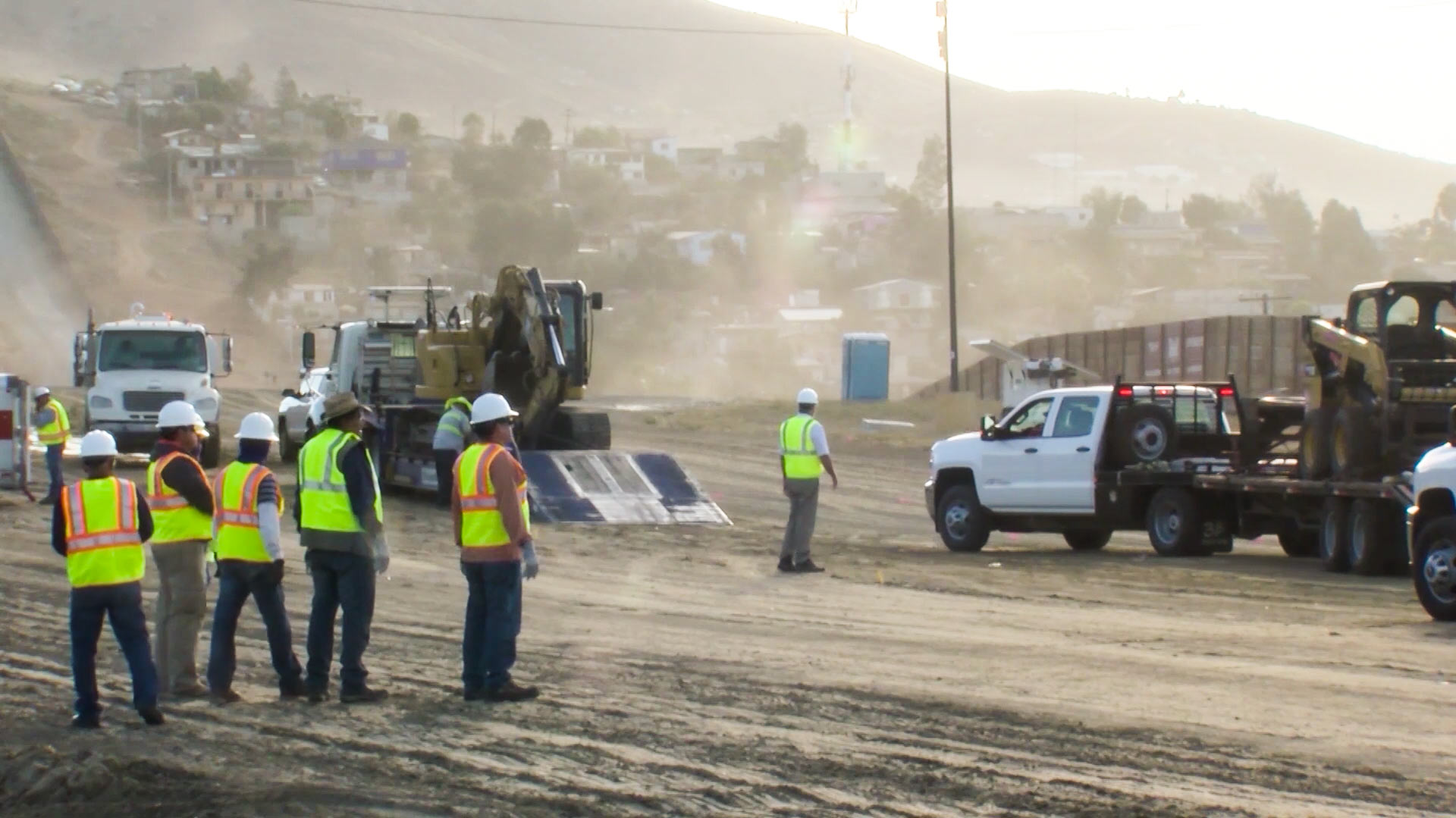 Still image from a video released by the public relations department of Customs and Border Protection showing the start to construction of border wall prototypes. (PHOTO: Customs and Border Protection via dvidshub.net)
Officials within the Customs and Border Protection public relations department produced their own video as the first heavy equipment hit the ground near Otay Mesa in San Diego in the construction of border wall prototypes.
Eight companies were chosen to build eight different border wall prototypes. Four will be made of concrete and four of an unspecified material.
All the prototypes will be between 18 and 30 feet high. The companies have about 30 days to complete their prototypes.
So far, at least two lawsuits have been filed challenging Homeland Security's authority to skirt environmental laws and build new border barriers.
The first was filed last spring by an environmental group. Last week, California also filed its own lawsuit to stop the new border construction.