Political leaders from a bipartisan alliance in rural Santa Cruz County say Washington could learn a thing or two about civility from them.
In the communities of Elgin, Sonoita and Patagonia, neighbors helping neighbors is a way of life.
When Emmett Mcloughlin, the chair of the Southern Arizona Republican Club found he didn't have enough party members to fill the room for a guest speaker, he asked his neighbor for help.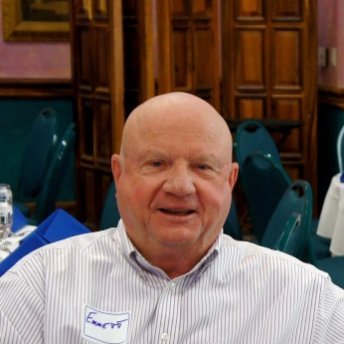 Emmitt Mcloughlin is the chair of the Souther Arizona Republican Club (PHOTO: Emmitt McLoughlin-Linkin )
That neighbor, Juanita Havill, is an elected official in the Arizona Borderlands Democrats Club.
Mcloughlin asked Havill, "why don't you guys come and help us fill up the room."
So Havill got Democrats to show up to the Republican-sponsored event.
"We had a pretty good crowd. Basically people congregate around the refreshments and talk and get to know each other – and I have met some people in the community that I didn't know," she said.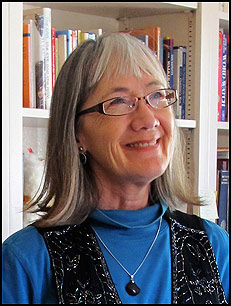 Juanita Havill is a member of the Arizona Borderlands Democrats (PHOTO: Juanita Havill)
The one-time meeting has led to a number of meetings since. The two groups trade off bringing the snacks and listening to invited speakers and each other.
"Then we picked up the concept - there are other local issues that Santa Cruz County should be looking at and why don't we talk about these issues?" Mcloughlin said.
Havill said it is a matter of civility and spending a little more time listening than talking.
"Well I think we need to go back to kindergarten and take some classes on how to get along," she saud,
Both party leaders say working together is best for rural Santa Cruz County, and they plan to continue joint meetings on a regular basis.