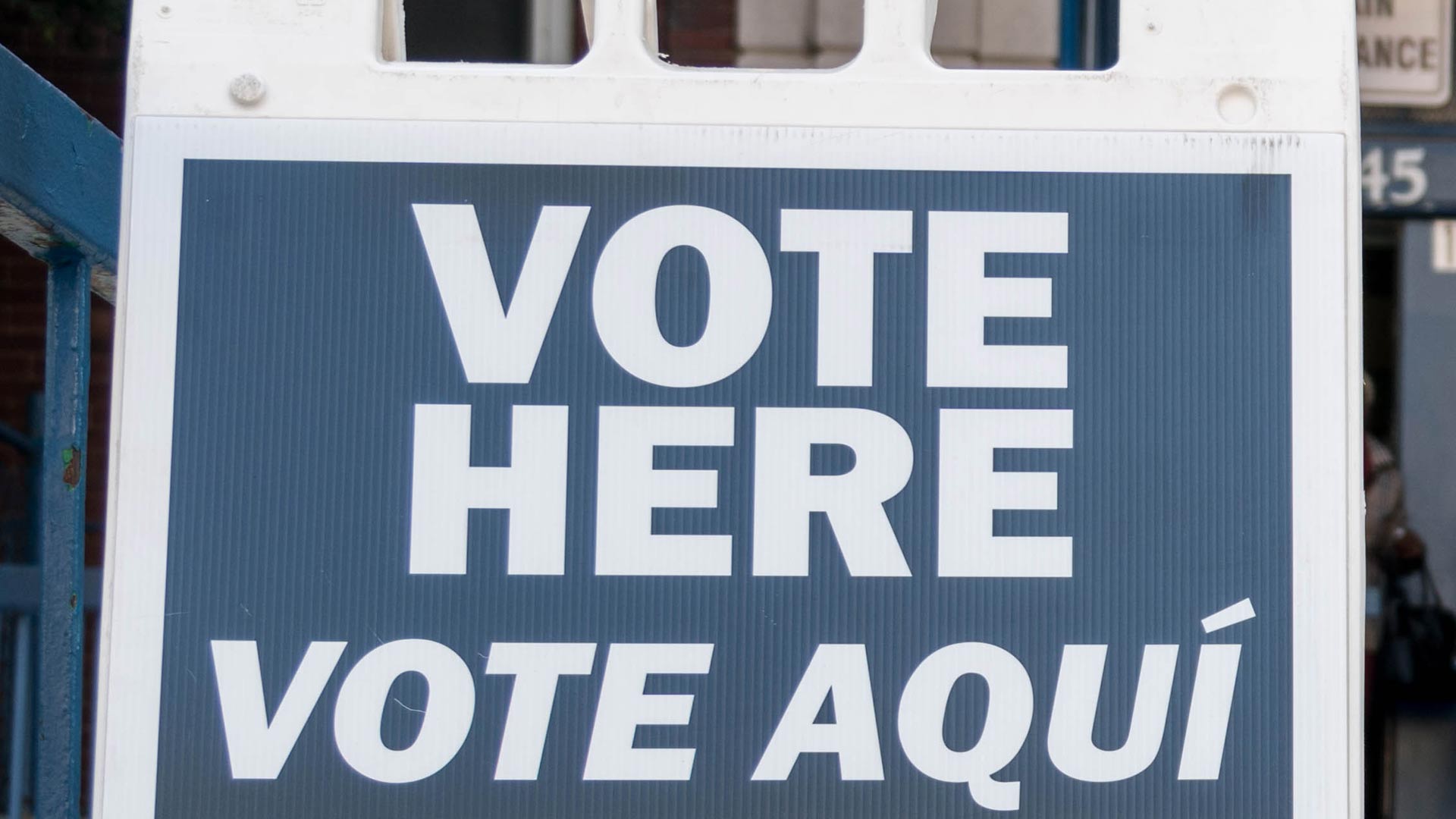 A Vote Here sign outside a polling place.
Lorie Shaull
Forty-five percent of Arizona voters rate President Donald Trump's time in office as a success, while 49 percent rate it the opposite, according to new numbers from OH Predictive Insights.
The poll — conducted by the Phoenix-based, Republican-leaning firm — shows that both Republicans Martha McSally and Kelli Ward lose in theoretical head-to-head matchups in a U.S. Senate race against Democrat Kyrsten Sinema.
According to the poll, U.S. Rep. McSally trails Sinema 45-46 ,and Ward trails Sinema 43-46.
OH pollster Mike Noble said the reason for the GOP loss is the president's approval ratings.
"No matter who you are, if you have an R next to your name you are tied to the president," said Noble.
If McSally and Ward were to meet in a Republican primary for Senate today, Ward would win that race 42-34, according to the poll.
The survey also found that Ward has better statewide name recognition right now. But that could change once a campaign starts.
"When you look at Ward's favorable, she is actually upside down. She has higher unfavorable than favorable," said Noble.
McSally has nearly universal name recognition in Pima County, according to the poll.
She has not yet publicly declared she is running for the Senate seat being vacated by Jeff Flake, though she reportedly told House Republican colleagues she is getting in the race.

She also told Fox Business she hasn't made the announcement, "yet."