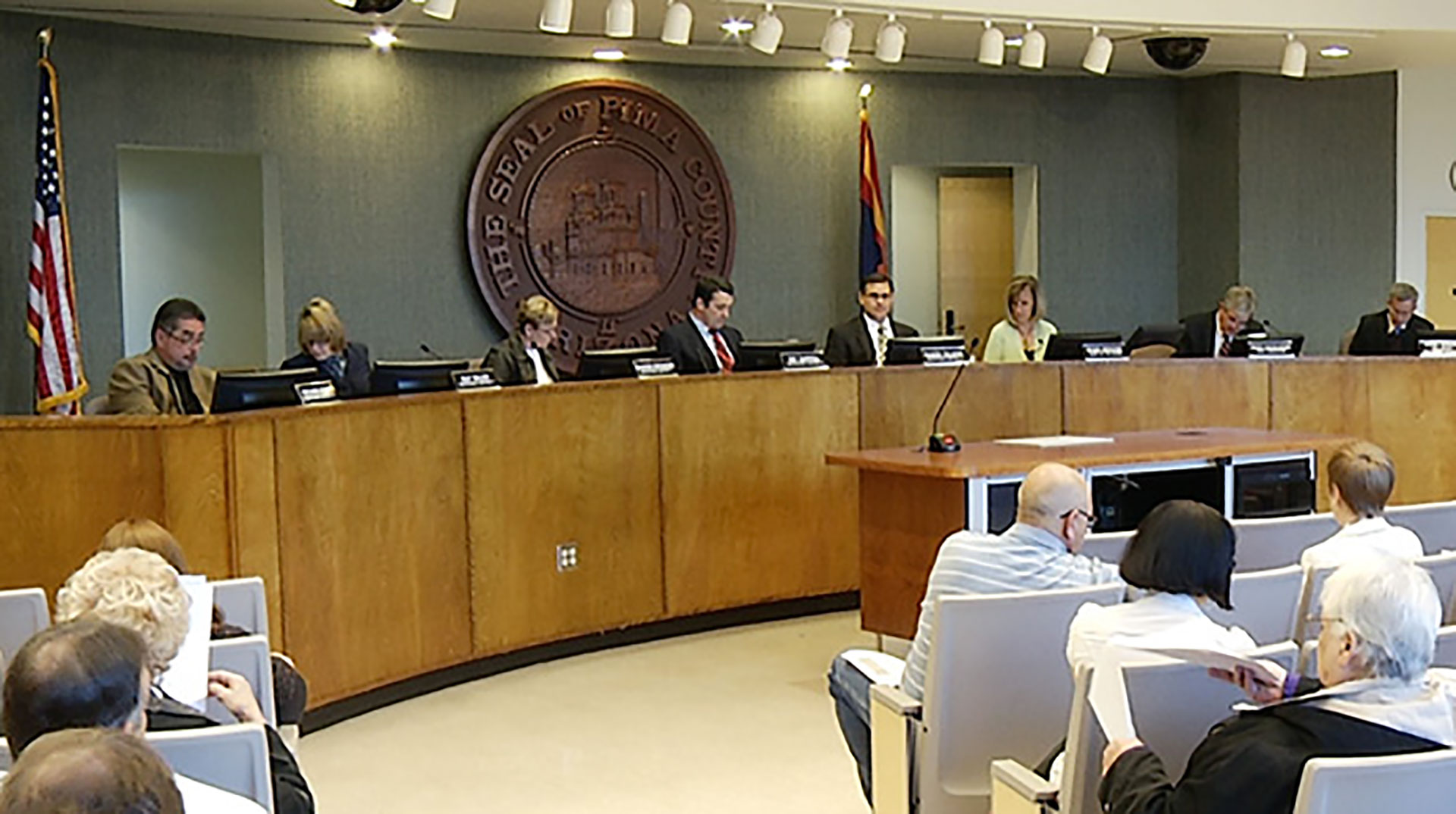 The Pima County Board of Supervisors spent a portion of their Tuesday meeting discussing a plan from Supervisor Steve Christy that would replace a recently instated property tax with a sales tax.
Because the plan would involve a new tax, it would require unanimous approval. Christy asked his fellow supervisors to contribute to a plan so that they can build a consensus resolution.
"Why not have the supervisors do what I did, and that is present and generate your own plan and bring it before the board?" he said.
Christy's proposal would give the money raised by the tax to the Regional Transportation Authority. Supervisor Ramon Valadez was concerned about the county's ability to enact such a plan.
"While they may be able to implement a plan that we adopt, we can't delegate the responsibility of where the expenses are made or the revenue source," said Valadez.
Valadez asked to have county staff research the notion of swapping the property tax for a sales tax.
"I think we can do that and probably come back within just after the first of the year," said County Administrator Chuck Huckelberry.
Supervisors voted 3-2 in favor of a resolution backing the national adoption of carbon-fee and dividend legislation.
Such legislation would institute a fee for the harvesting of greenhouse-gas-producing fuels based on how much carbon dioxide the fuel puts off.
The resolution also asks that the money collected in fees go toward offsetting price increase that would come with the fee for low- and middle-income residents.