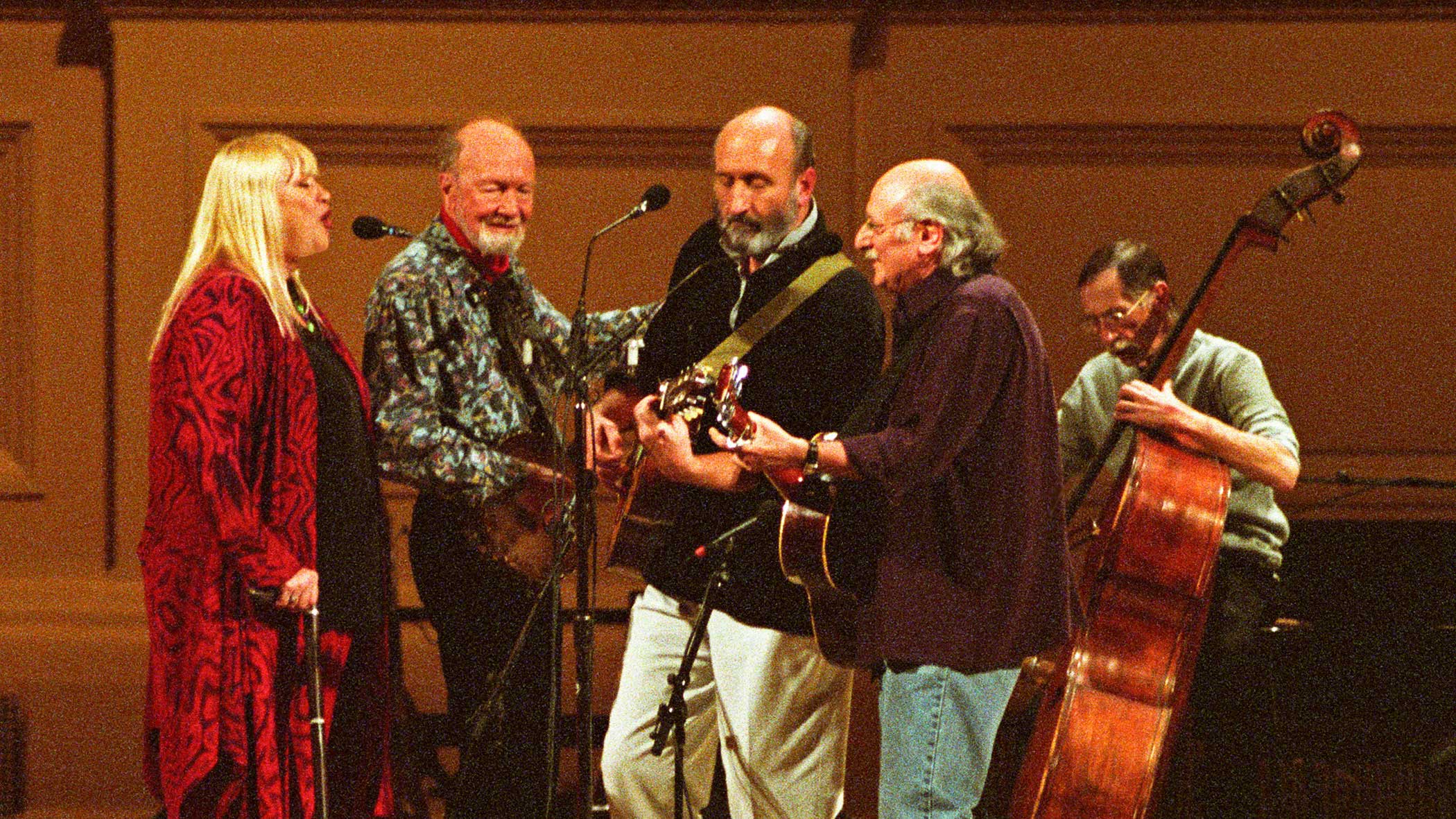 Peter, Paul & Mary with Pete Seeger singing, "Where Have All the Flowers Gone?" at the 2003 Thanksgiving Concert at Carnegie Hall (PHOTO: PBS)
Treasure this last and historic gathering of the artists who defined folk music, including Peter, Paul and Mary, Arlo Guthrie, Pete Seeger and The Weavers. The 2003 Carnegie Hall concert features performances the artists considered among their best.
Folk Legends: Isn't This A Time, Sunday at 9:30 p.m. on PBS 6.