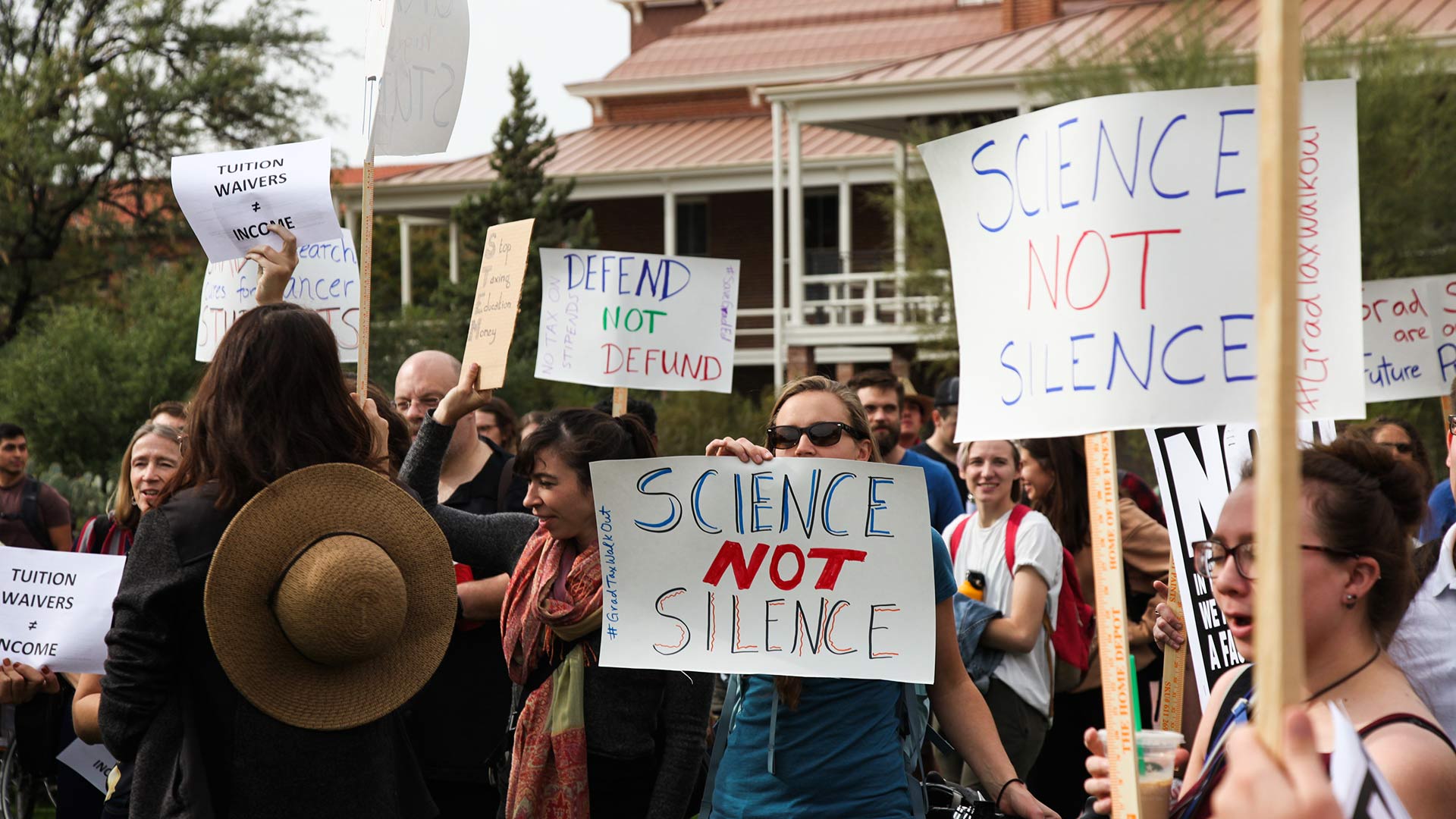 Graduate students at the University of Arizona protest the tax reform bill, Nov. 29, 2017.
Brandon Mejia, AZPM
As the U.S. Senate prepares a vote on the tax reform bill, University of Arizona graduate students chanted "defend not defund" in response to the proposal.
Cari Tusing, a Ph.D Student studying anthropology at the UA, says the proposal will raise graduate student tax bills by as much as 400 percent.
"The Republican tax bill will be including tuition waivers in our income," Tusing said. "We don't see that money at all, and the impact of that being calculated as income would mean that our already-modest stipends will be reduced to such a point that we won't be able to live from it."
Tusing was one of nearly 50 University of Arizona graduate students who walked out of class Wednesday as part of a national protest over the tax reform proposal.