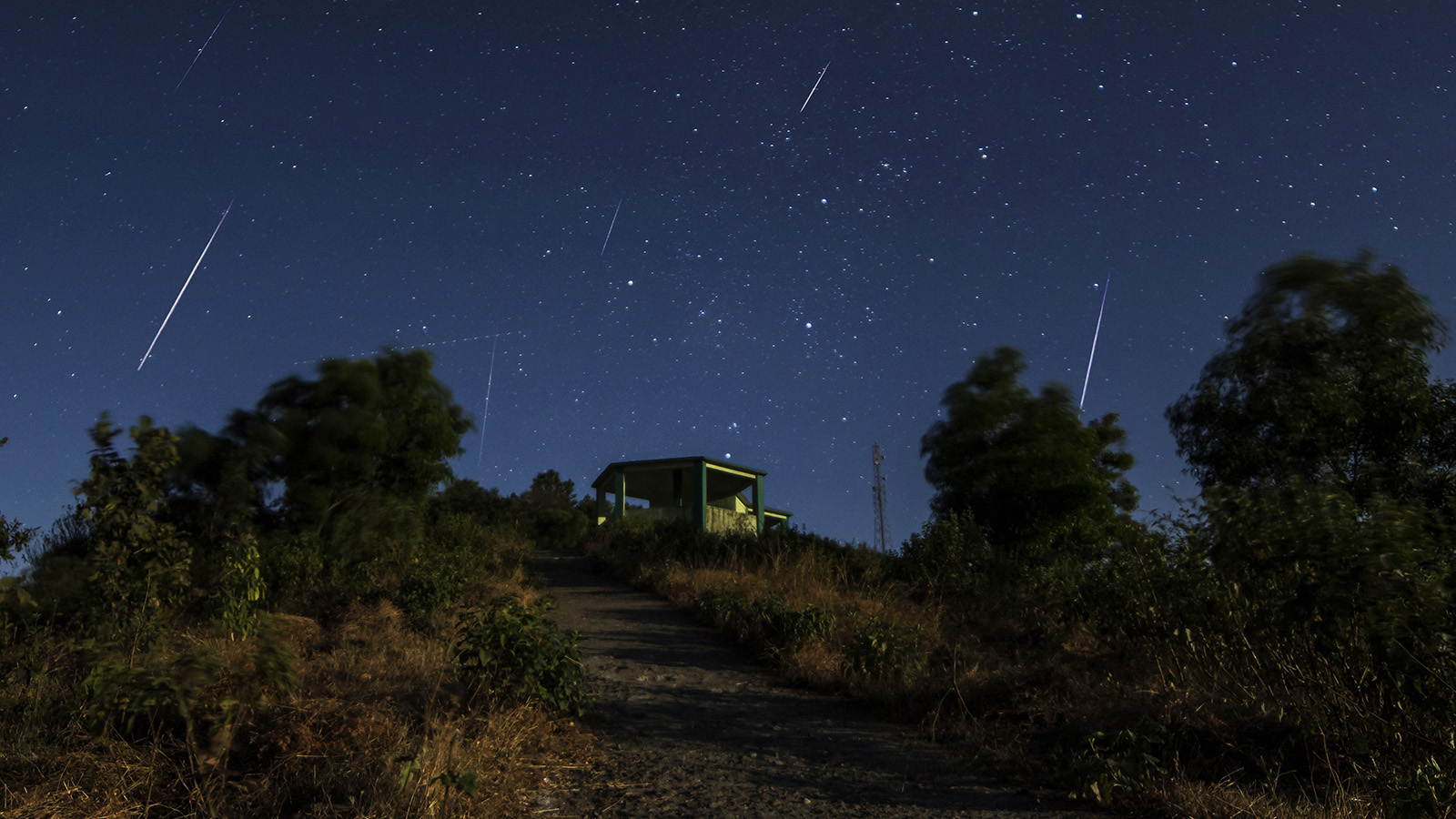 Geminids Meteor Shower in northern hemisphere, December 2013.
Asim Patel
One of the best celestial light shows of the year peaks tonight, Dec. 13. Find a place away from the brightest lights and look up.
The Geminid Meteor Shower could be the best of the year, said Steward Observatory astronomer Adam Block.
"They tend to be really spectacular meteors, not just like any old run of the mill meteors. That has to do with the fact that the meteors from the Geminids actually interact with us a little more slowly than other meteors do that the Earth plows through," he said.
Instead of passing directly through the debris field of the asteroid 3200 Phaethon, the Earth skirts along the side of the dust particles at an angle.
Block said the number of meteors in the Geminid shower has been increasing over hundreds of years, making more fireballs and shooting stars possible to observe.
While the rate of meteors can be as high as 60 or 80 an hour, Block said seeing 20 in an hour is a "big catch."
Because the radiant - the place in the sky from which the meteors appear to originate - will already be in the sky at nightfall, you can look any direction to see meteors.
Block recommends finding a place away from bright lights, dressing warmly, looking up and being patient.