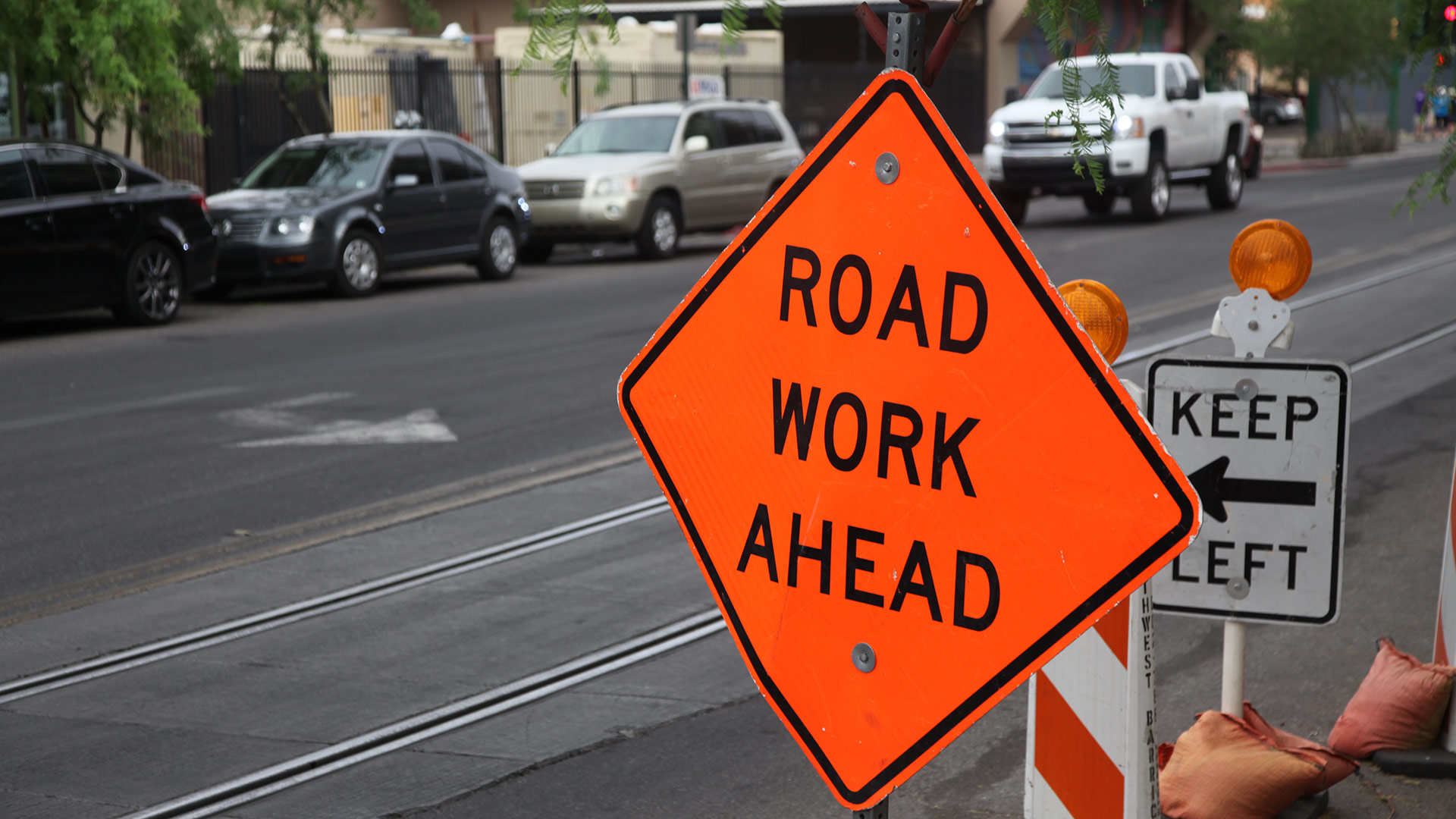 Local governments are trying to get a head start on getting support behind extending the RTA.
Nick O'Gara, AZPM
The Pima County Board of Supervisors approved a plan that uses revenues from a temporary property tax to repair residential streets.
The supervisors voted for a staff-recommended plan on a party line vote. The plan prioritizes roads that need repairs, but fall short of being considered so damaged that they must be fully replaced.
The board's two Republicans, Steve Christy and Ally Miller, voted in favor of an alternate plan that would have allowed their districts to opt for a 'worst first' approach. That plan would prioritize roads that require more-expensive road replacement projects over repairs.
"You're completely disenfranchising, if we accept the staff recommendation, the individuals who live in those failed neighborhoods," she said.
The meeting's call to the public lasted over an hour, and the majority of speakers were residents of unincorporated Green Valley who said they preferred the 'worst first' alternative.
Supervisor Richard Elías, a Democrat, sympathized with their feelings on failed roads.
"We have neighborhoods that are more than 100 years old," he said. "We're sitting in one of them right now, and the infrastructure that we have is corroded, and is facing failure as well."
Ultimately though, Elias voted in favor of the alternative that prioritizes improving as many miles of road possible over more costly road rebuilding.
An overview of the plan, roads to be repaired in unincorporated Pima County and Tucson city limits can be found here.
Links leading to plans for other communities including Oro Valley, Sahuarita and Marana can be found here under agenda item 17.