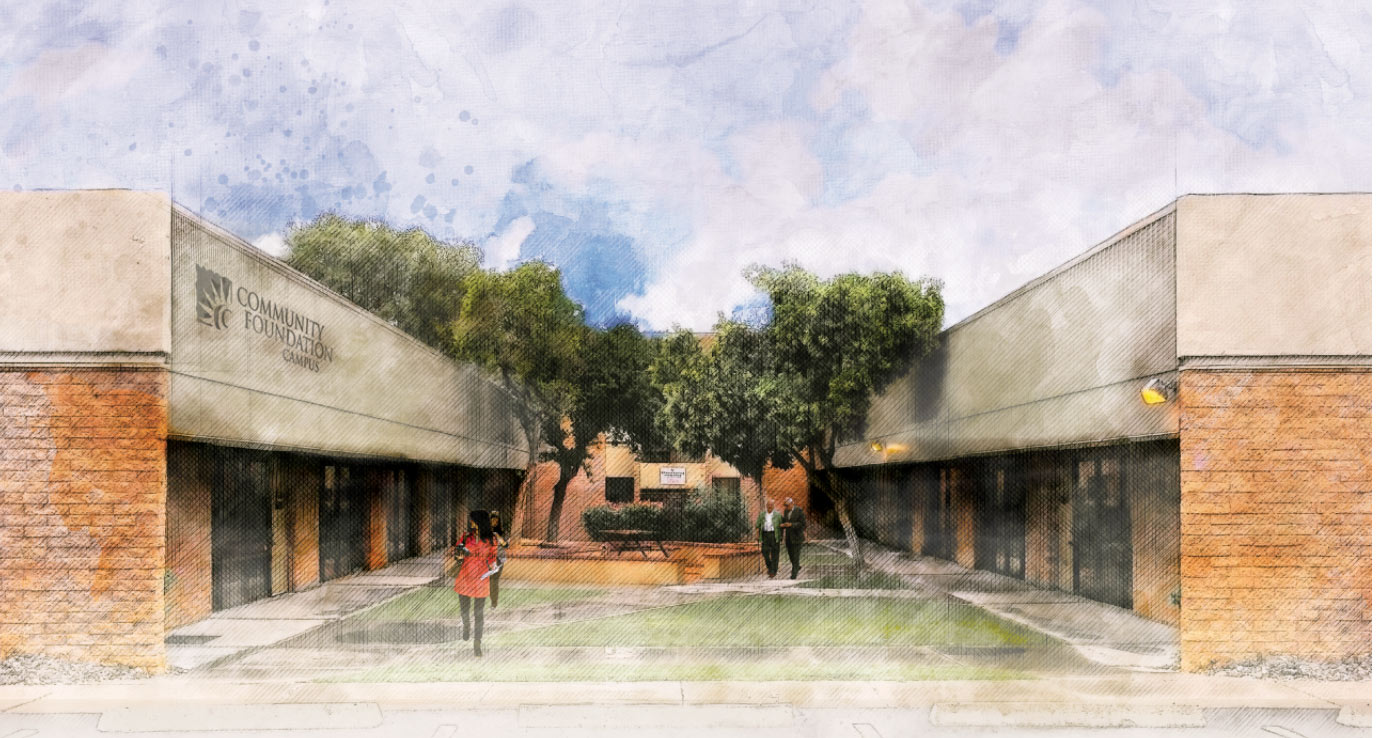 Courtesy of the Community Foundation of Southern Arizona
Work is underway on a new home for the Community Foundation for Southern Arizona.
When it's complete, the campus will be much more than an office for the Community Foundation - it'll serve as a home base for Tucson's nonprofits.
"Right now there's no central place for the nonprofit community. There's no place that they're coming together to talk about issues, collaborate and solve them together," said Community Foundation President Clint Mabie.
"So that is the most important thing about having this space. Is finally this is the space for the nonprofit community where finally you can come, share best practices, learn from others and improve what you do," he said.
The Community Foundation Campus will be located at 5049 E. Broadway. It will have eight 1,000-square- foot suites for nonprofit tenants, conference rooms and co-working areas.
Mabie said the aim is for a grand opening in October and that they're the midst of a $4 million fundraising campaign to pay for the campus.
The foundation was started in 1980 to connect donors with the causes in the community they care about, and gives out about $7 million a year in grants to nonprofits.