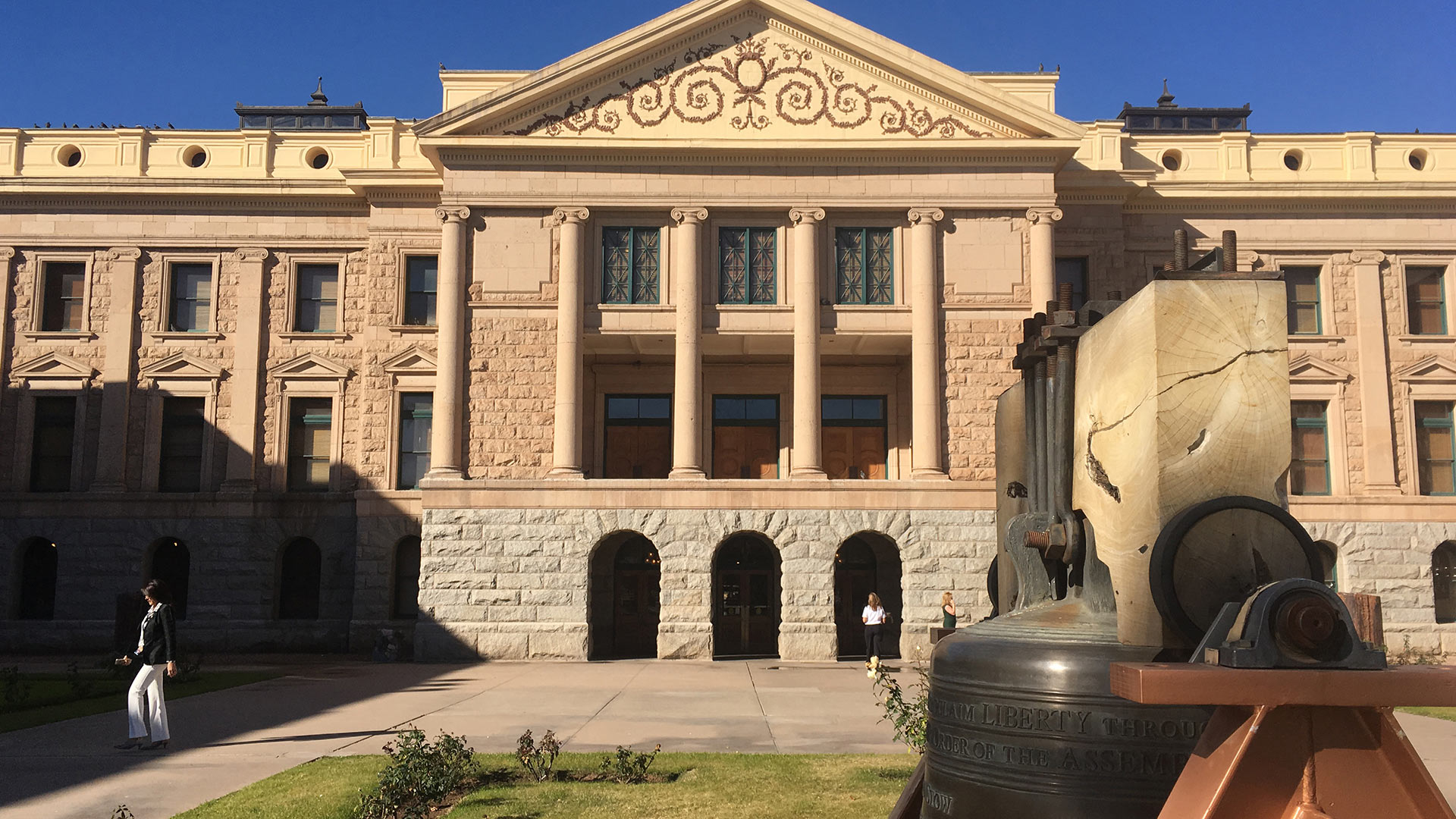 The Arizona Capitol Building. January 2017
Christopher Conover, AZPM
The 2017 political year started with the Governor's State of the State Address to lay out priorities, and ended with a look to the future and the next election cycle that is already upon us.
Top Stories
Education funding was a top priority for Gov. Doug Ducey. He wanted teacher pay raises and the legislature added them into the budget sooner than he proposed.

Gov. Ducey declared opioids a state emergency with a 74 percent increase in deaths in recent years.

Allegations of sexual harassment in the Legislature cost one member a powerful committee posting. Investigations continue into allegations against several members of the state's legislative branch.