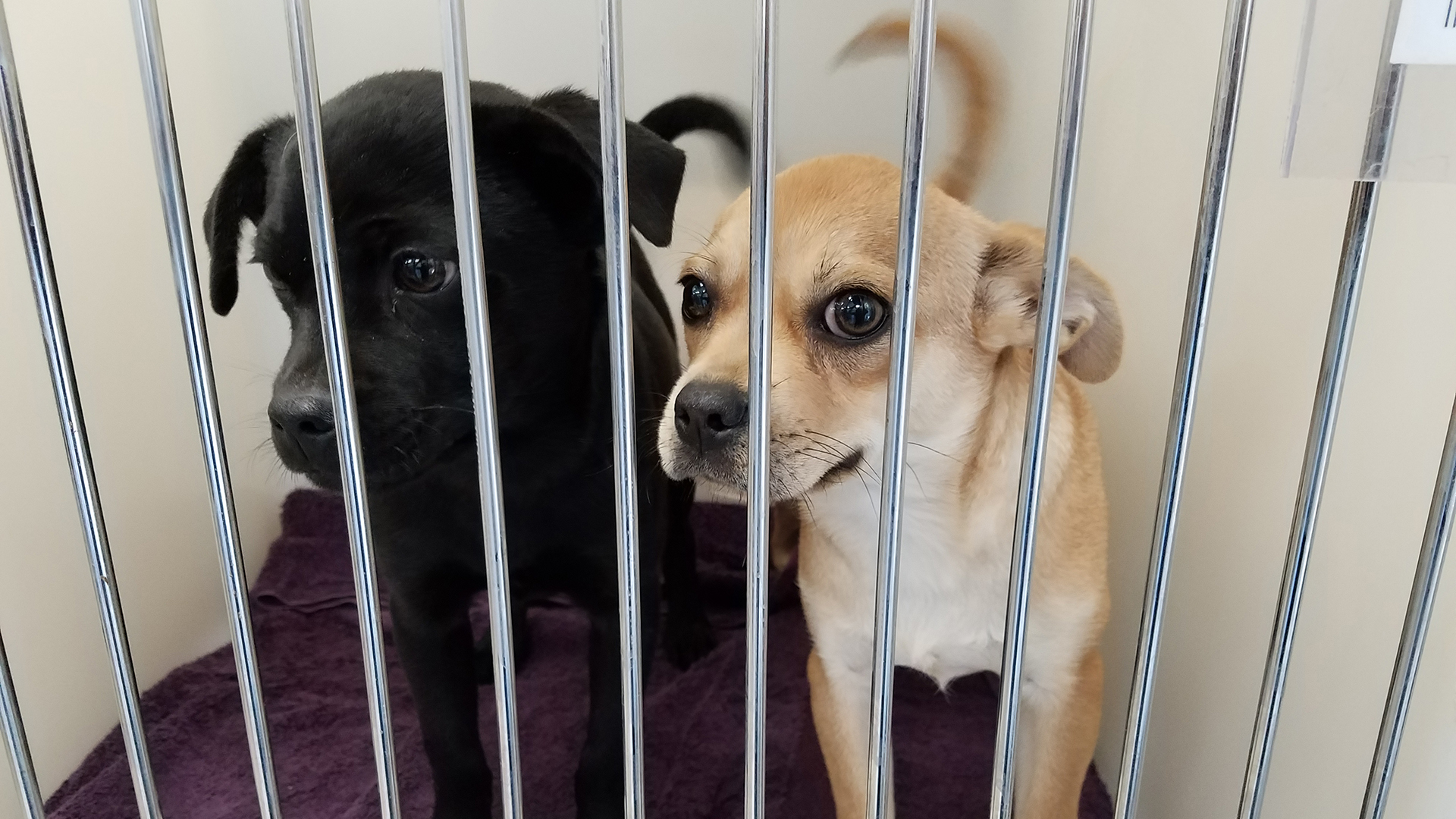 Two puppies housed in the small dogs unit of the new Pima Animal Care Center.
Zac Ziegler
Hundreds of homeless dogs, cats and other animals have a new place to live while they wait to be adopted.
The Pima Animal Care Center has opened a new building that adds on to the space the animal shelter has called home since 1968.
The project is paid for by $22 million in bonds issued by Pima County. The bonds were approved by voters in 2014.
"This particular facility cost about $266 a square foot," said County Administrator Chuck Huckelberry. "That sounds like a lot, but when you think about it, it's the lowest of any of those 14 throughout the country and the average cost comes in over $500 a square foot."
The new building constitutes Phase One of the project. Phase two, which will renovate PACC's existing building, is underway at 4000 N. Silverbell Road. Work is expected to be complete in the summer of 2018.