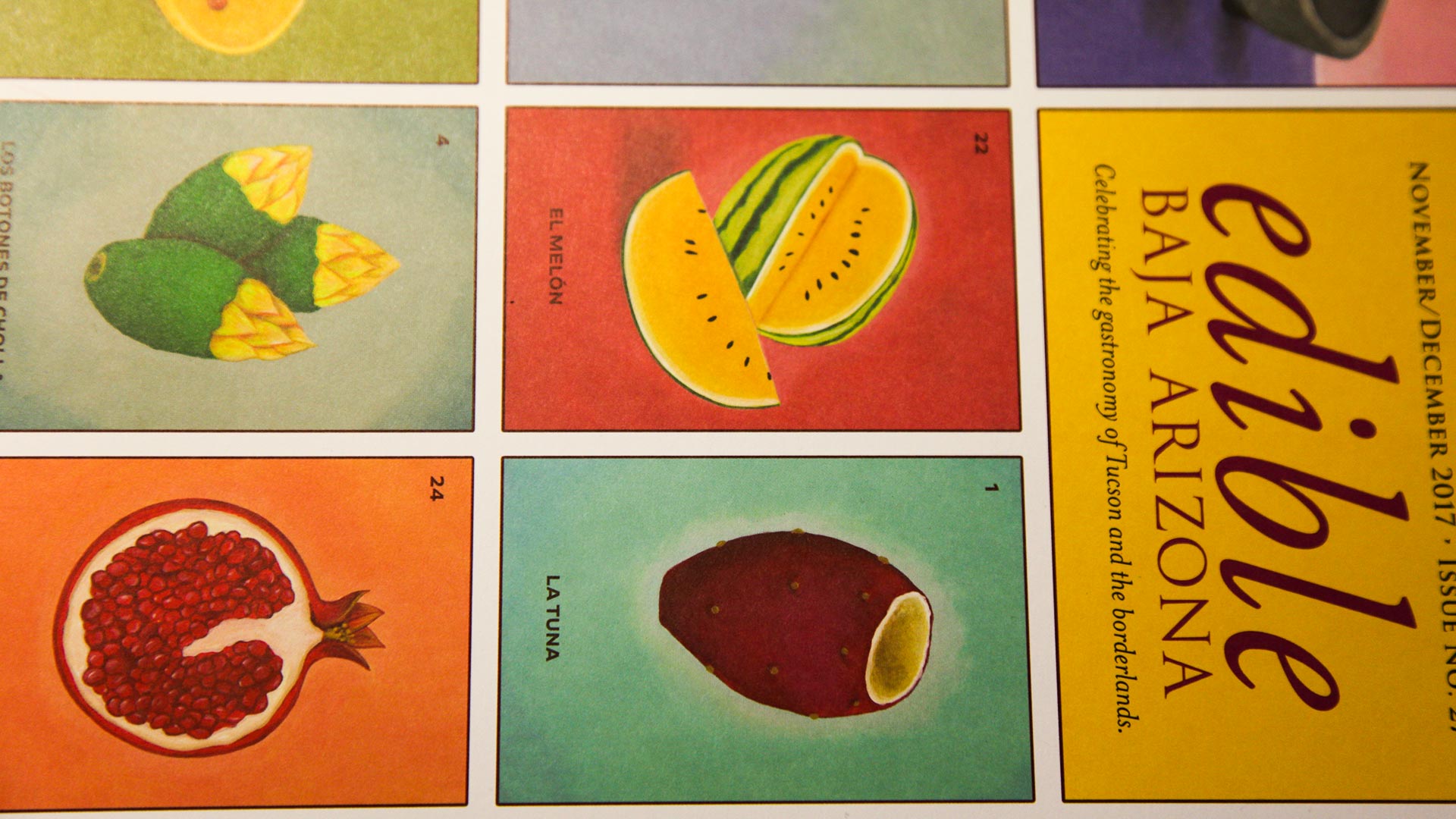 The cover of Edible Baja Arizona magazine, an issue from November/December 2017.
AZPM Staff
The Tucson-based magazine "Edible Baja Arizona" is no more.
In an email Wednesday, publisher Doug Biggers told about 40 contributors and staff members the 4-year-old magazine is shutting down immediately. Biggers had originally planned to re-launch it as "Baja Arizona Magazine" this month, but, he wrote, "We have regrettably run out of time and money."
Biggers declined a request to comment from Arizona Public Media.
Biggers acknowledged in the email that employees have been terminated, the magazine's office has closed and there is no money to pay writers and photographers for their work.
Edible Communities is a licensing arm for the Edible brand, which includes more than 90 magazines, plus podcasts and other food-centric media in the U.S. and Canada.
Biggers, who co-founded the Tucson Weekly, also wrote that he, his family and supporters had put over $1 million into the "Edible Baja Arizona" project over the years, hoping it would turn a profit.
He wrote that the magazine had about 80,000 readers. Of them, 1,000 purchased subscriptions. The magazine was available for free at stores throughout the Tucson metro area.
UPDATE: Steve Jess conducted an interview with Edible Baja Arizona publisher Douglas Biggers about the current status of the magazine, and possible futures for the brand. An excerpt aired on the January 12th, 2018 edition of Arizona Spotlight, with the full interview available on this webpage..