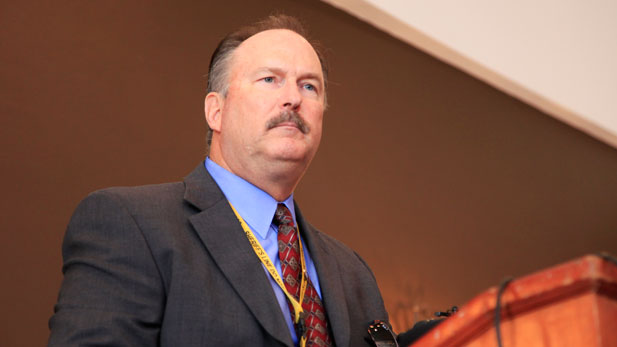 Richard Kastigar, Pima County Sheriff's Department Bureau Chief, speaks about this morning's shooting. (PHOTO: AZPM)
The Pima County Sheriff's Department held a press conference this afternoon to reveal the latest on their investigation into this morning's shooting.

The gunman, currently in custody and identified as 22-year-old Jared Lee Loughner, opened fire on U.S. Congresswoman Gabrielle Giffords and bystanders during a "Congress on Your Corner" public forum she was hosting at the Safeway on Oracle and Ina.

Click to watch Richard Kastigar, the Department's bureau chief:
Richard Kastigar, Bureau Chief Pima County Sheriff (VIDEO: AZPM)
Six are currently confirmed dead, including U.S. District Judge John Roll and a 9-year-old girl. Eighteen are wounded. Giffords is in critical condition post-surgery at University Medical Center.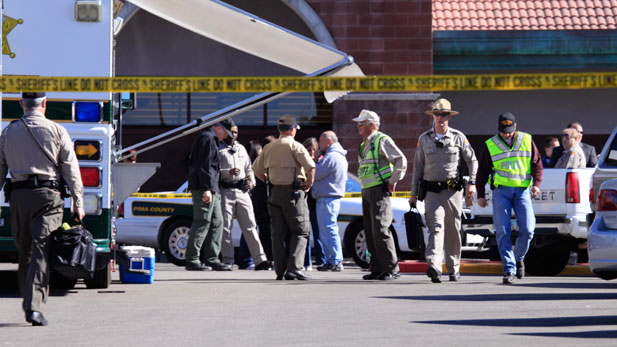 Police search the parking lot of the Safeway store at Oracle and Ina after this morning's shooting. (PHOTO: AZPM)