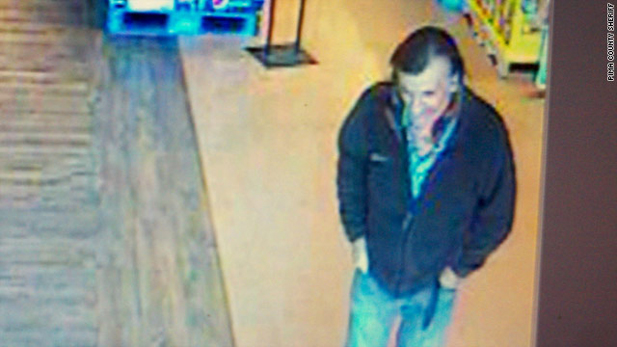 Surveillance camera photo of a man who was seen near the gunman just before Saturday's shooting. Initially called a "person of interest," he has now been cleared of wrongdoing.
The Pima County Sheriff's Department has located the man called a "person of interest" in Saturday's mass shooting, which claimed six lives and left 14 injured. The man appears to be a cab driver who gave gunman Jared Lee Loughner a ride to the Safeway where U.S. Congresswoman Gabrielle Giffords, the target of the shooting, was hosting a "Congress on Your Corner" public event.

The driver entered the store so Loughner could obtain change to pay his fare, according to Sheriff's Department Bureau Chief Richard Kastigar. Authorities have cleared him of wrongdoing.