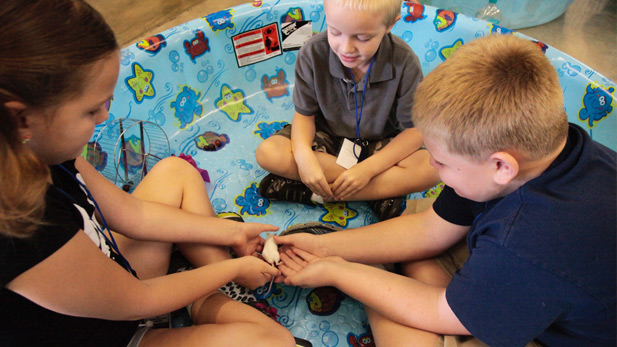 Vanessa Barchfield, AZPM
The Children's Health Insurance Program, known as CHIP, is being used by more than 9 million children across the country.
Funding for the program officially expired in October of last year. Funding for another six years of the program is part of a proposal to temporarily fund the government.

Republicans have included CHIP in the funding package as an incentive for Democrats to vote to extend government funding for another month. Congress has passed the extension, but Democrats in the U.S. Senate say they want DACA, the Deferred Action for Childhood Arrivals program, included in the package. For now it is a standoff.
In Arizona, CHIP is known as KidsCare. It is the safety net for working families that make too much to be on Medicaid, but not enough to afford market health insurance.
In Arizona, there are more than 25,000 children using KidsCare. El Rio Health is the largest provider of KidsCare in Pima County, serving around 6,000 children. CEO Nancy Johnson said KidsCare covers regular health checkups for children.
"But it also covers dental care for children, eye care for children — your sick visits that you might need. If your child were to fall and maybe fracture a limb, it would cover that. If they needed surgery or hospital care, it would cover that. So it is all-inclusive coverage for children."

Without KidsCare, Johnson said, a working family of four making around $33,000 a year, would have little choice but to use the emergency room when a child is seriously injured or very sick. And there would be no preventive care.