Saturday's mass shooting cut short six lives. The deceased victims of gunman Jared Lee Loughner were a child, a federal judge, a young political aide about to be married, a beloved wife of more than 50 years, a warm-hearted Jack-of-all-trades and a grandma from New Jersey--disparate people who happened to visit the same supermarket on the same sunny Saturday morning, and because of it shared a single senseless fate.


Nine-year-old Christina-Taylor Green was a spunky, spirited third grader at Tucson's Mesa Verde Elementary School. She played on an all-boys baseball team, volunteered for her school's Kids Helping Kids charity, and had recently been elected to the student council. That was why family friend Susan Hileman invited her to come along to U.S. Rep. Gabrielle Giffords' "Congress on the Corner" event--to provide the girl with a positive political role model.
"Gabby's event made all kinds of sense," said Susan's husband Tuesday morning. Christina was shot Saturday while waiting in line and holding Susan's hand. She could not be resuscitated at University Medical Center, despite multiple attempts.
Christina was born on September 11, 2001. Her short life may have begun and ended in tragedy, said her father John Green on the CBS Early Show Sunday morning, but "everything in between has been wonderful."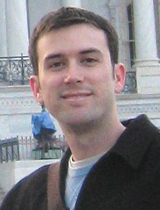 Gabe Zimmerman.
Gabe Zimmerman, Giffords' 30-year-old community outreach director, devoted his life to social work and brought his genuine care and concern for others to his post on Giffords' staff. He regularly worked with Giffords' constituents, meeting with community groups, answering the public's questions and even intervening to help veterans secure benefits. He had organized the "Congress on the Corner" event Saturday.
He had been looking at wedding chapels with fiancée Kelly O'Brien just last week. The two planned to marry in April of next year.


Dorothy Morris, or "Dot" to her friends, attended Giffords' public forum on Sunday with her husband of 55 years, George Morris. Neighbors reported that George, a retired Marine and staunch Republican, was interested in politics and likely decided to go to Giffords' "Congress on the Corner" to ask questions of the popular Congresswoman.

The couple grew up in Reno, Nev., where the two were high school sweethearts. After a career spent flying over the country--George was an airline pilot--they traveled the country in an RV and then settled down north of Tucson around 1995.

George sustained multiple bullet wounds while trying to protect Dot during the shooting, but he could not save her. Dot, aged 76, was killed.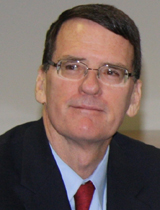 U.S. District Judge John Roll. (PHOTO: Courtesy Giffords' office)
Sixty-three-year-old U.S. District Court Judge John Roll was appointed to the federal bench by President George H.W. Bush, on the recommendation of Arizona Senator John McCain. A Pennsylvania native who attended the University of Arizona and the University of Virginia, John was known for taking on tough, controversial cases.

He was no stranger to death threats, and had once been given a month-long U.S. Marshals Service protection detail after allowing a $32 million civil rights lawsuit to proceed against a local rancher.
But on Saturday morning, he was simply a friend of Giffords' stopping by to say hello on his way home from Mass.

"I have never met a more ... fair minded, brilliant federal judge in my whole life," Pima County Sheriff Clarence Dupnik said during a press conference Saturday evening. "Unfortunately, he was in the wrong place at the wrong time."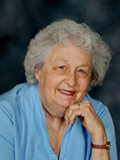 Phyllis Schneck. (PHOTO: Courtesy of Northminster Presbyterian Church)
Phyllis Schneck was known for her sense of humor, remarkable cooking and willingness to serve others. Though a registered Republican, she'd taken a liking to Giffords, and hoped Saturday to meet the woman she'd come to admire.
The 79-year-old grandmother of seven and great-grandmother of one had been a homemaker in Rutherford, New Jersey, before Arizona's warm winters lured her and husband Edward Schneck to Tucson.

Edward died two years ago, but despite the loss Phyllis remained active, donating her time and skills to those in need through the Northminster Presbyterian Church.

"Phyllis was very kind," said Rev. Ken Skodiak, an associate pastor at the church. "She lived out her faith."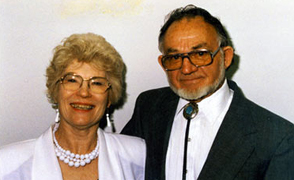 Dorwan and Mavy Stoddard. (PHOTO: Courtesy of Mountain Avenue Church of Christ)
Dorwan Stoddard also lived out his faith.

A retired heavy equipment operator, 76-year-old Dorwan "would do anything for anybody," said Jody Nowak, who with her husband Mike runs Mountain Avenue Church of Christ, the church Dorwan attended. "He was a Jack-of-all-trades who kept this 50-year-old building going."
Dorwan and his wife Mavy "visited the sick, worked on people's homes, and opened their own home to many, many people," said Nowak, who has known the couple for 15 years. "Every church wants a couple like that."
The pair had been sixth grade sweethearts while growing up in Tucson, but had gone their separate ways as adults. They reconnected later in life, after both were widowed, and would have celebrated their 15th anniversary in February. The two, ever inseparable, were together Saturday when shots rang out. Dorwan shielded Mavy with his body, and likely saved her life by sacrificing his own.
"He was just a great guy," sad Nowak. "It's going to be really hard to go on without him."