Need to Know is the cross-media news and public affairs magazine from PBS that culls the best stories from the week into a one-hour broadcast, Friday nights at 9 p.m. on PBS-HD. The program features documentary-style reporting, short features, studio-based interviews and more, covering five primary news beats: the economy, the environment and energy, health, national security, and culture.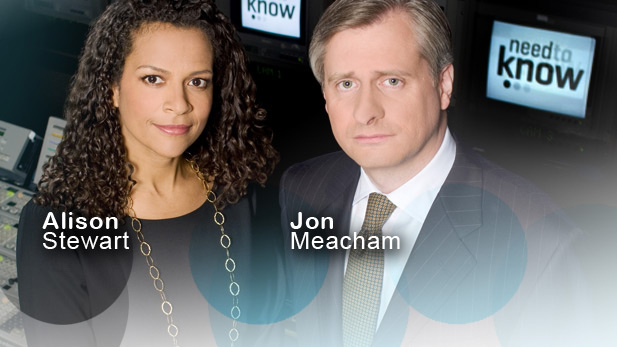 Need to Know (PHOTO: AZPM)
Need to Know is current affairs coverage for today's media consumers, co-anchored by Peabody Award-winning broadcast journalist Alison Stewart and Pulitzer Prize-winning biographer and Newsweek editor Jon Meacham.
Need to Know joins PBS's acclaimed public affairs lineup, which includes PBS Newshour, Nightly Business Report, Frontline and Washington Week with Gwen Ifill.
Search for Need to Know air dates on Arizona Public Media channels.