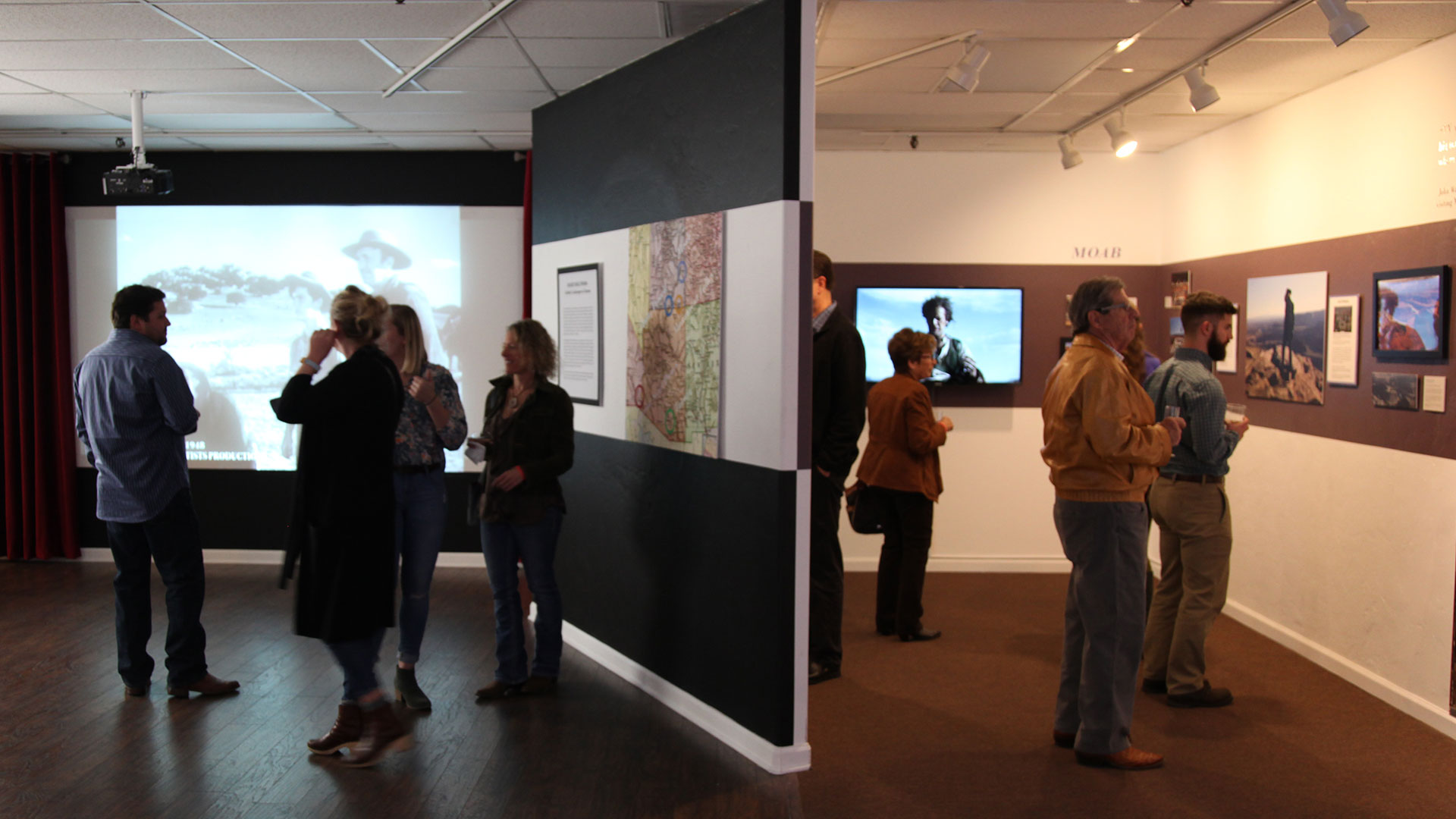 One of the museum's current exhibits focuses on the Western landscapes that have been used in Hollywood films. (PHOTO: Tony Paniagua, AZPM)
Since it was founded in 1952, millions of people have visited the Arizona-Sonora Desert Museum to learn about the region's plants, animals and other aspects of the natural world, but there's another organization in Southern Arizona with a similar name that has a different mission.
The Tucson Desert Art Museum is much younger - it opened in 2013, and it is dedicated to exhibiting Native American textiles, paintings from renowned artists, information about European settlement in this region and other exhibits.
"Our mission statement is to visualize history through art," said museum director Rhonda Smith.
"History and art, you can't separate them. They are intertwined. How do you understand history if you didn't understand the art? And how do you understand the art if you didn't understand the history?"
One of the museum's current exhibits, Desert Hollywood: Celebrity Landscapes in Cinema, focuses on the major role that this region's geography has played in movies.
"They've been so often depicted in Hollywood films that they themselves are stars," said associate curator Alyssa Travis.
"They're really significant, such as Monument Valley, that everyone around the world knows. And it's mostly because of John Ford and his decision to film in Monument Valley," Travis added.
The museum was founded by the owner of Tucson Lifestyle Magazine and is located on the city's east side at East Tanque Verde Road and North Sabino Canyon.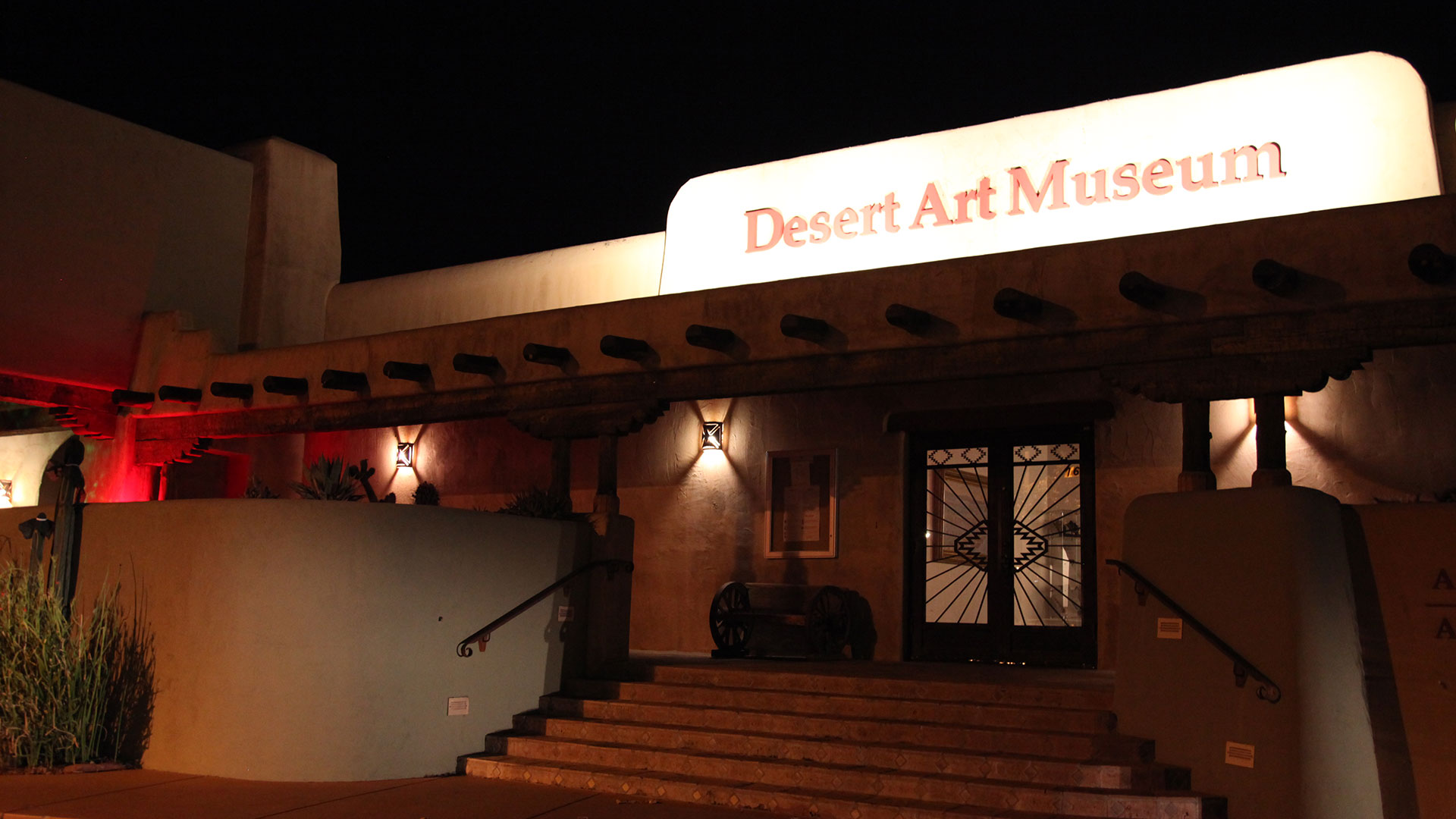 The Tucson Desert Art Museum opened in 2013 and is located on the city's east side. (PHOTO: Tony Paniagua, AZPM)