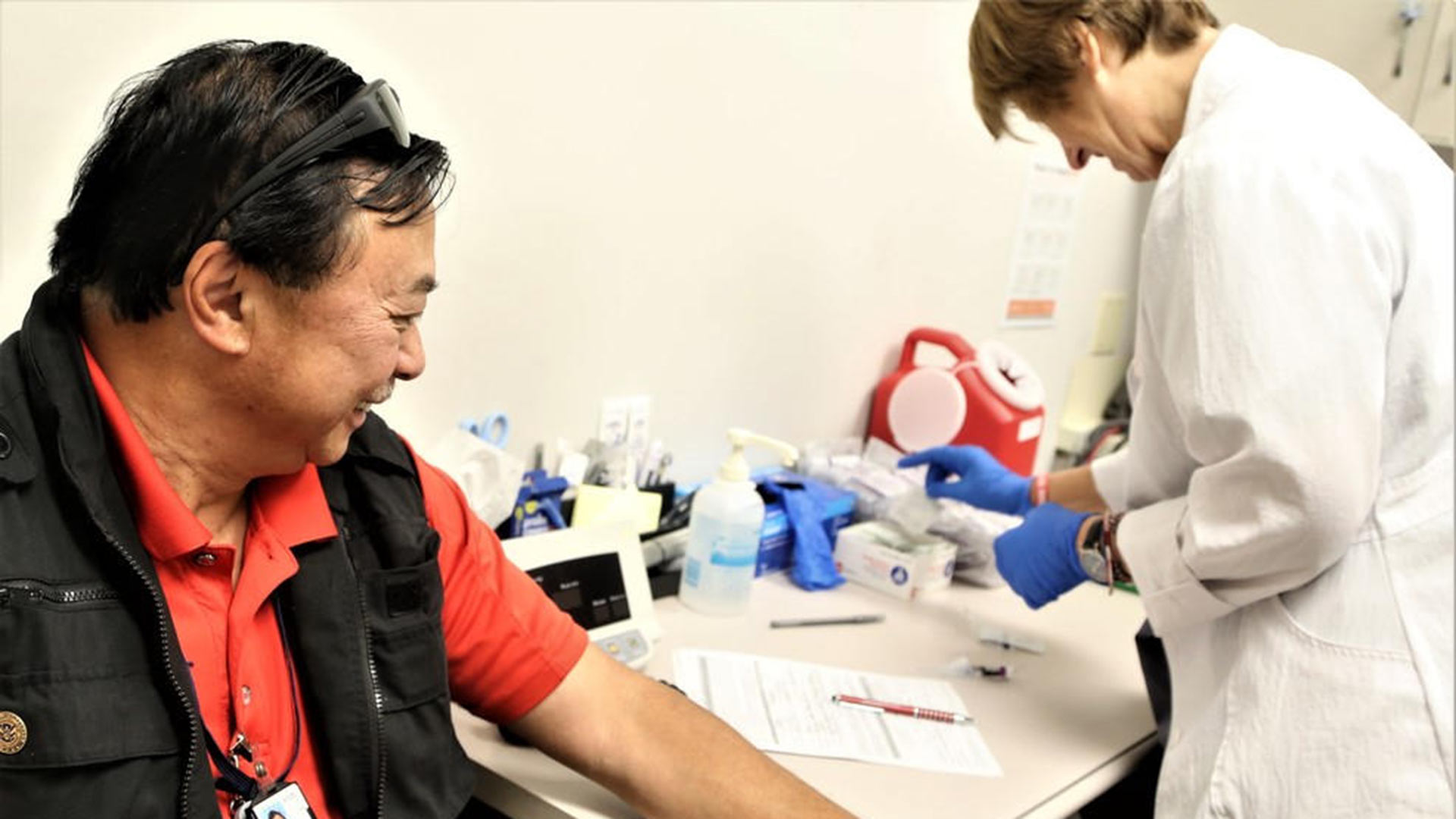 A man gets ready to receive a flu shot, 2016.
FEMA/Rossyveth Rey-Berrios
The worst of an influenza outbreak may have passed in Pima County and statewide.
Numbers from the Arizona Department of Health Services show a flu cases have decreased since peaking the first week of 2018.
"We're getting close to about 2,000 confirmed cases of flu, but we've seen a trend over the last week that we may actually be slowing down a little bit," said Pima County Health Department Deputy Director Paula Mandel.
Flu reports often peak later in the winter in Arizona.
While the number of cases has decreased, Mandel said those who have yet to be infected should continue to practice preventive measures.
"If you haven't gotten your flu shot, we encourage you to get your flu shot," she said. "We want you to continue to practice healthy habits: eating well, resting well, and if you're sick please stay home from work and school. And if you're experiencing mild symptoms, we encourage you to reach out to your primary care provider."
Mandel said only people who are at high risk — such as the young, elderly, pregnant or those have a chronic disease — should head to emergency rooms if symptoms worsen.
She confirmed this year's vaccine proved less effective than it has been in years past, but it can still help prevent some cases or at least decrease the severity of an infection.
There have been no deaths linked to influenza in Pima County this season.