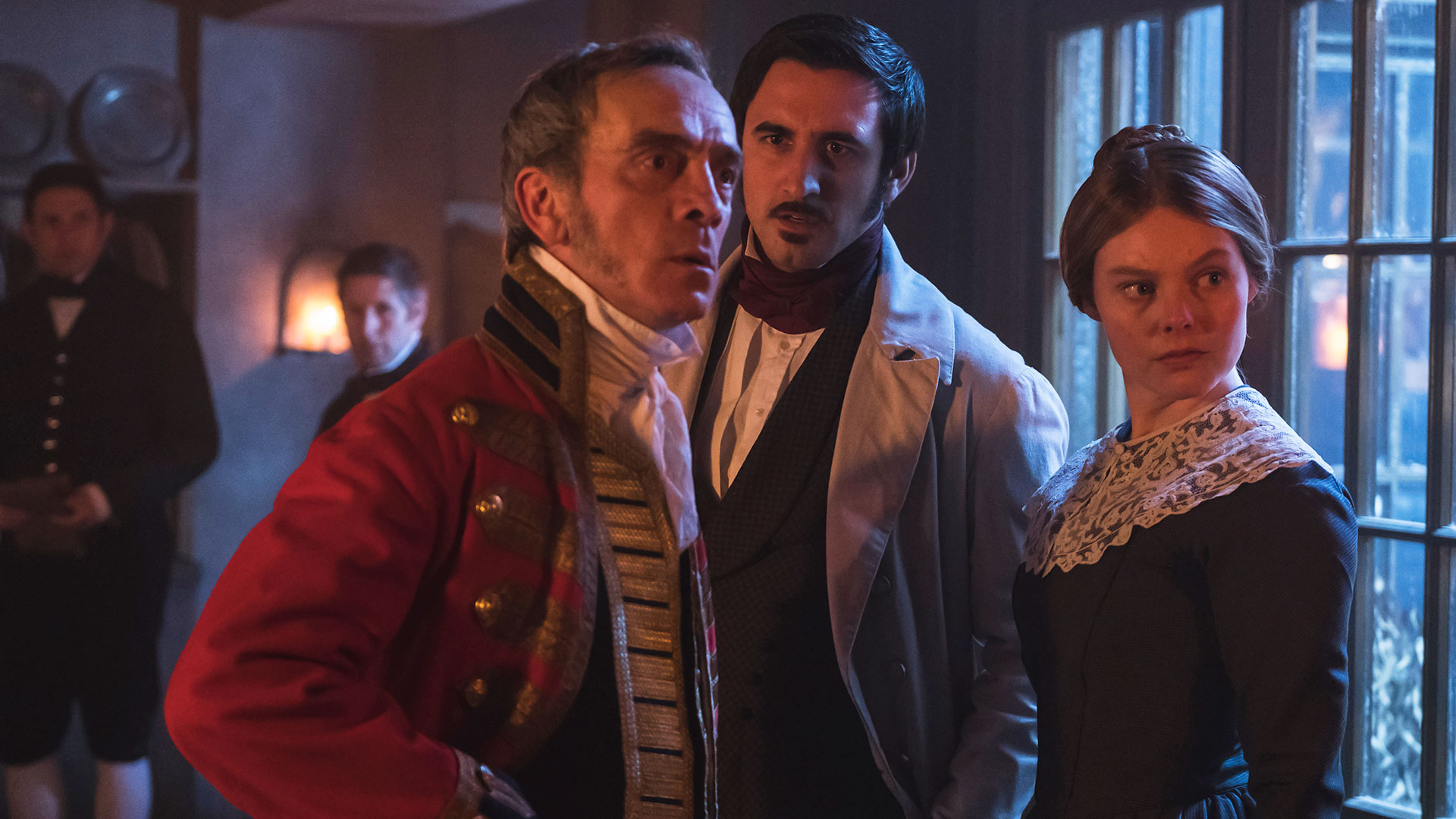 Shown from left to right: Adrian Schiller as Penge, Ferdinand Kingsley as Francatelli and Nell Hudson as Skerrett (PHOTO: PBS)
News of the horrific famine in Ireland has finally reached the queen. She is adamant that her government should be doing more to help, but meets with surprising opposition from her prime minister.
Victoria Season 2: Faith, Hope & Charity, Sunday at 9 p.m. on PBS 6.