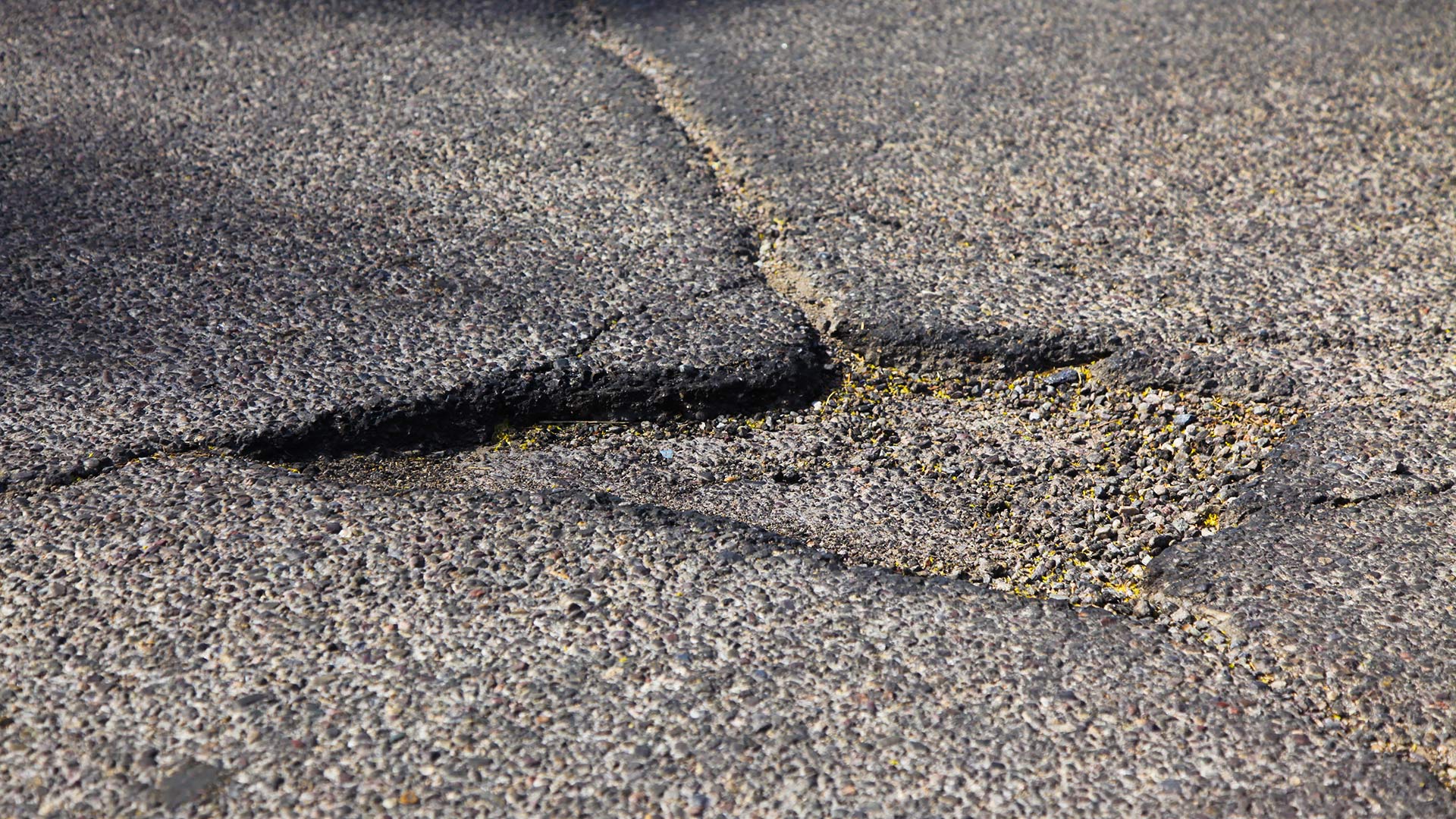 A pothole on a Tucson street.
Nick O'Gara, AZPM
A memorandum sent to the Pima County Board of Supervisors outlines what a half-cent sales tax for road repairs and property tax reduction would pay for.
The memo estimates the tax would bring in nearly $1.5 billion over 15 years.
The recommended allocation would give 100 percent of the revenue to road repairs in Year One.
The percentage would decrease each year by 2.5 percent for the first decade. The money that is shifted away from roadwork would instead go toward reducing property taxes in the county.
In Year 11, 100 percent of the sales tax would shift to reducing property tax.
The memo estimates that the total cost of repairing all roads in unincorporated Pima County at $372 million. Costs of maintaining roads that are currently in good condition is estimated at $155 million.
The memo is scheduled for discussion at a Feb. 6 Board of Supervisors meeting. No vote is mentioned on the schedule, and an advisory committee on the matter has meetings scheduled through March 13.
The memorandum can be found here.
Additional information is available in this memorandum.
The memo also referenced a spreadsheet that details the current condition of each road and estimates of when roadwork would take place.
Use the "find" function in your web browser to find any road in unincorporated Pima County on the list, and find out when work would be estimated to start on it should the tax be passed.
The PASER score is the ranking of a roads current condition. It runs from 1-10, with 1 being a failed road and 10 being in very good condition.
                Embedded Material    A spreadsheet showing the tentative county plan for road repairs should a half-cent sales tax be passed.