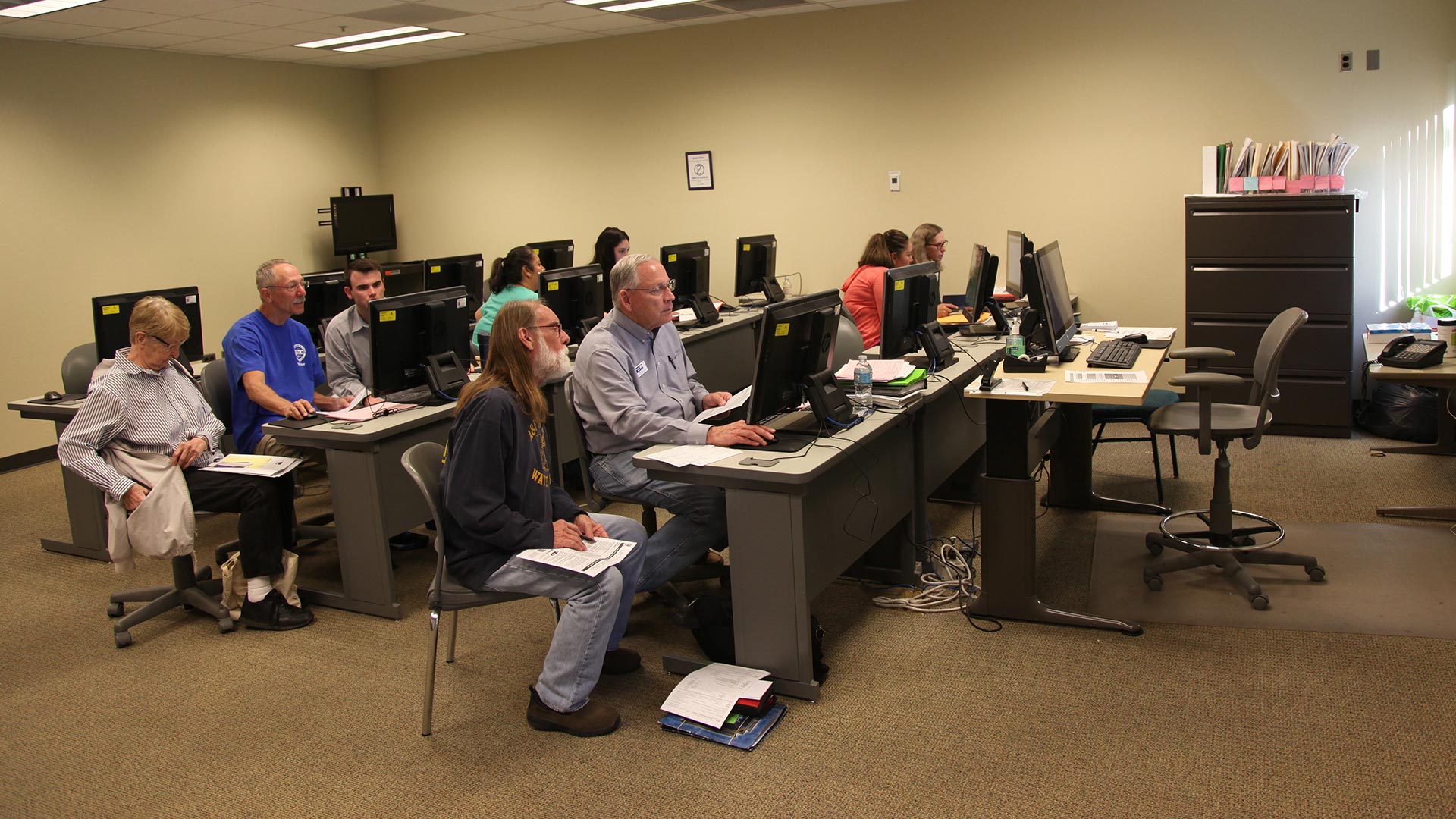 VITA tax preparers help their first round of taxpayers for the evening.
Zac Ziegler
Tax season is underway, and local organizations are partnering to help those of low-to-moderate income around Pima County get their income taxes filed.
The Volunteer Income Tax Assistance program will help anyone whose family makes up to $66,000 file their tax return for free. VITA is offering help at seven sites around Tucson this year.
The United Way of Tucson and Southern Arizona, Pima County and Catholic Social Services are partnering to run the federally-funded tax help program this year.
An official in charge of the program said it is important because it makes sure those who cannot afford professional tax preparation pay the taxes they owe, no more and no less.
"We also make sure that any tax credits that you qualify for, that you will be connected to those," said Bonnie Bazata, program manager for Pima County's Ending Poverty Now program.
One she mentioned, the Earned Income Tax Credit, is a credit for childcare.
"All the tax preparers have been certified by the IRS so you're getting really high-quality service, and we'll make sure that you get back every dollar that you're owed," Bazata said.
The sites will offer traditional VITA service, where a taxpayer and a preparer sit down and go over a tax filing together along with a service called Valet VITA.
"If you bring in the right documents, it only takes about 20 minutes," she said. "You'll meet with someone who will review the documents with you, make sure you have everything that you need. Those are scanned and then they're sent to a tax preparer."
Bazata said preparation can take a few weeks. Once a return is prepared, it will be sent to the taxpayer for approval, and will then be filed with the IRS.
A list of sites and hours of operation can be found here.