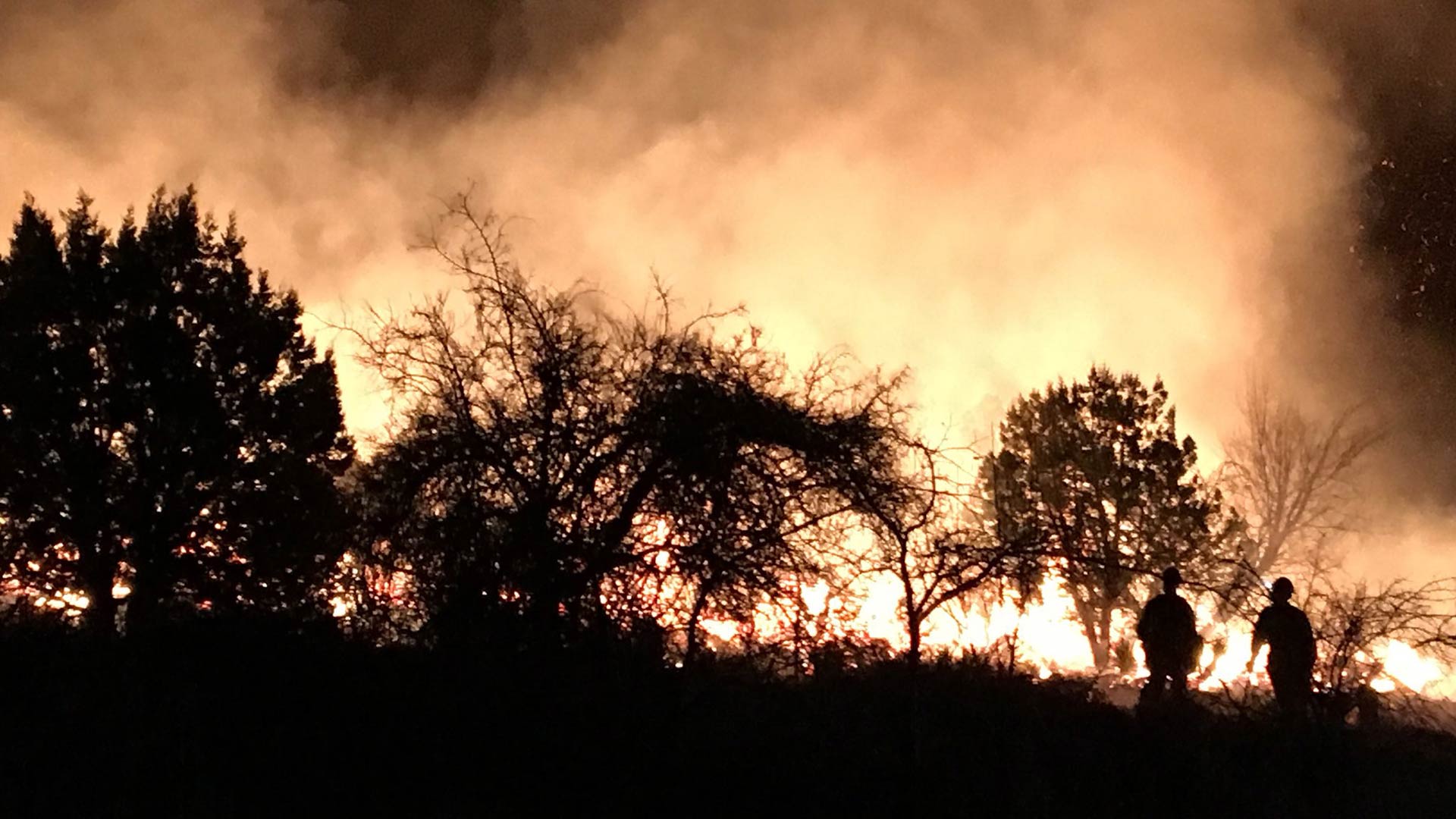 Firefighters work to contain the Knob Hill Fire, February 2018.
Arizona Department of Forestry and Fire Management
A fire in Cochise County has burned nearly 3,000 acres as of Monday afternoon.
The Knob Hill fire started on private land Saturday and spread onto the Coronado National Forest the same day.
Winds caused by an incoming storm bring the risk of spreading the fire, according to a Coronado official, and fire crews are working to strengthen fire line in order to prevent the spread.
"Strengthening that line is going to be the best action we can take in response to the winds today and in anticipation of the storm systems coming through," said Coronado National Forest spokesperson Heidi Schewel.
She said the fire comes at a time of year that is often not associated with wildfire, and that timing shows that wildfire risk in Arizona is no longer a seasonal matter.
"You need to realize: Use those fire safety habits that you've formed year-round, not just in the summer, not just when it's hot, because this fire went to 3,000 acres in a matter of hours in mid-February," said Schewel.
Fire managers expect to reduce crew numbers working the Knob Hill fire in coming days as a storm system moves into the area, bringing a chance of rain Wednesday and Thursday.