Wednesday afternoon, a federal grand jury handed down the first set of indictments for Jared Loughner, the suspected gunman in the January 8 mass shooting that has shaken Tucson and the nation.

Read Loughner's indictment: View at Google Docs | Download File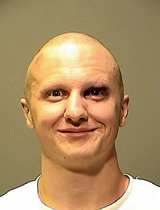 PHOTO: Pima County Sheriff's Department
Alleged gunman Jared Lee Loughner faces federal murder and attempted murder charges.
The indictment accuses him of attempting to murder U.S. Rep. Gabrielle Giffords, thought to be his main target in the shooting, and her aides Ron Barber and Pam Simon.

It's just a first step--federal charges for the murders of U.S. District Judge John Roll and Giffords aide Gabe Zimmerman are expected soon--but it sets in motion a complex process with no quick or easy end in sight.

The case's unusual mix of jurisdiction issues, concerns about the gunman's mental capabilities and a strong reaction from the community means some of the rulebook will get tossed out the window, says University of Arizona legal scholar Marc Miller, and that leaves a potentially long and uncertain road ahead.


A Tale of Two Courts
Late on the Sunday night that followed the horrific shooting, Pima County Attorney Barbara LaWall sat down to draft a deeply personal email.

"Everyone involved is emotionally and physically exhausted," she wrote, noting one by one the legal staff who worked through the weekend "sorting out the myriad legal issues that have arisen as a result of the unique confluence of concurrent state and federal criminal jurisdiction resulting from these crimes."
Read Pima County Attorney LaWall's letter: View at Google Docs | Download File
The "confluence" of jurisdictions means that both the state of Arizona and the federal government can file charges against Loughner, because the crime occurred in Arizona but happens to count a number of federal employees among its victims.

The two jurisdictions are independent and can proceed as they wish: LaWall could, in fact, choose to pursue the state's case against Loughner now, concurrently with the federal government. But that's unlikely, says Paul Charlton, a Phoenix-based criminal defense attorney and the former U.S. Attorney for Arizona.
"Loughner's lawyers would probably object to his being tried in two venues at the same time," says Charlton. "One case would have to go first."
The order can also make a difference. Federal and state trials have slightly different rules that can confer distinct advantages, says Walter Nash, a Tucson criminal defense lawyer who has argued numerous state and federal cases, including U.S. Supreme Court cases.

For example, state courts can compel witnesses to testify, but federal courts cannot. The extra information a state court can extract can prove useful for the federal case, says Nash.
Holding off and filing state charges after the federal case unfolds, as LaWall has indicated she will do, also has its advantages, particularly where the death penalty is concerned.

Federal cases eligible for the death penalty must undergo review by a Justice Department committee and meet a host of bureaucratic requirements. If a case fails to meet those requirements and state prosecutors are interested in pursuing capital punishment for the crime, the state trial can afford them a second chance to secure it.


A Case Without a Home
Much was made earlier this week of the push-and-pull between the Justice Department and unnamed "court authorities" over where the federal Loughner trial will take place. But only one person can make the call: U.S. District Judge Larry A. Burns.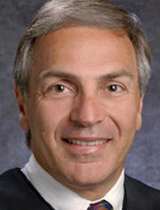 PHOTO: U.S. Court of Appeals for the 9th Circuit
U.S. District Judge Larry Burns will preside over Loughner's federal trial.
The 9th Circuit Court of Appeals tapped California-based Burns to oversee the Loughner case earlier this week, after all of Arizona's federal judges recused themselves from the case because victim Judge John Roll was their colleague.

The fact that Burns is based in San Diego doesn't mean the trial must take place there. The motion to move the trial out of Arizona must come from Loughner's attorney, Judy Clarke, and it will hinge on whether her defendant is able to get a fairer trial there than here.
"It's fair to say that every community in the country got the same exposure to this case that Tucson did," says Nash, so it's unclear where Loughner could obtain an unprejudiced jury.
If the motion is made, it will require additional court filings and hearing, testimony from experts, and more evidence--months of work--before Burns can make a decision.
And regardless of the venue chosen for the federal trial, the state's trial will take place in Arizona.


The Problem With Insanity
"In this case, there is no question about whether Mr. Loughner pulled the trigger," says Charlton. "The central question will be whether Mr. Loughner was sane when he committed this crime."
And that question may be harder to answer than Loughner's history of bizarre YouTube posts and classroom outbursts would suggest. Legal insanity isn't the same as mental illness as defined by psychiatrists and most laypeople.

To be deemed legally insane, a defendant must show clear, convincing evidence that he or she can't tell the difference between right and wrong--and that's tough to do, Charlton says.
For instance, legal insanity might involve strangling someone but "believing you're holding on to a carton of milk," explains Charlton.

Indications that a defendant planned the crime, tried to cover it up, or apologized for it would imply he or she knew they were doing something wrong, and would make insanity a tough sell in court.
Evidence of planning would also come into play when determining a defendant's competency to stand trial, as would the defendant's academic and work history and reports of strange behavior. If Loughner's competency comes into question, lawyers on both sides--and members of the community watching from the sidelines--can expect extensive investigations and hearings before the trial even begins.
"There'll be a very thorough examination of his past," says Nash. "This case, by nature of the crime and of the victims, is going to be handled very carefully."
Note: Both Paul Charlton and Walter Nash knew Judge John Roll very well and worked with him extensively. They call his death "a great loss on a personal level to many and on a professional level to the entire legal community." Neither is involved in the Loughner case.