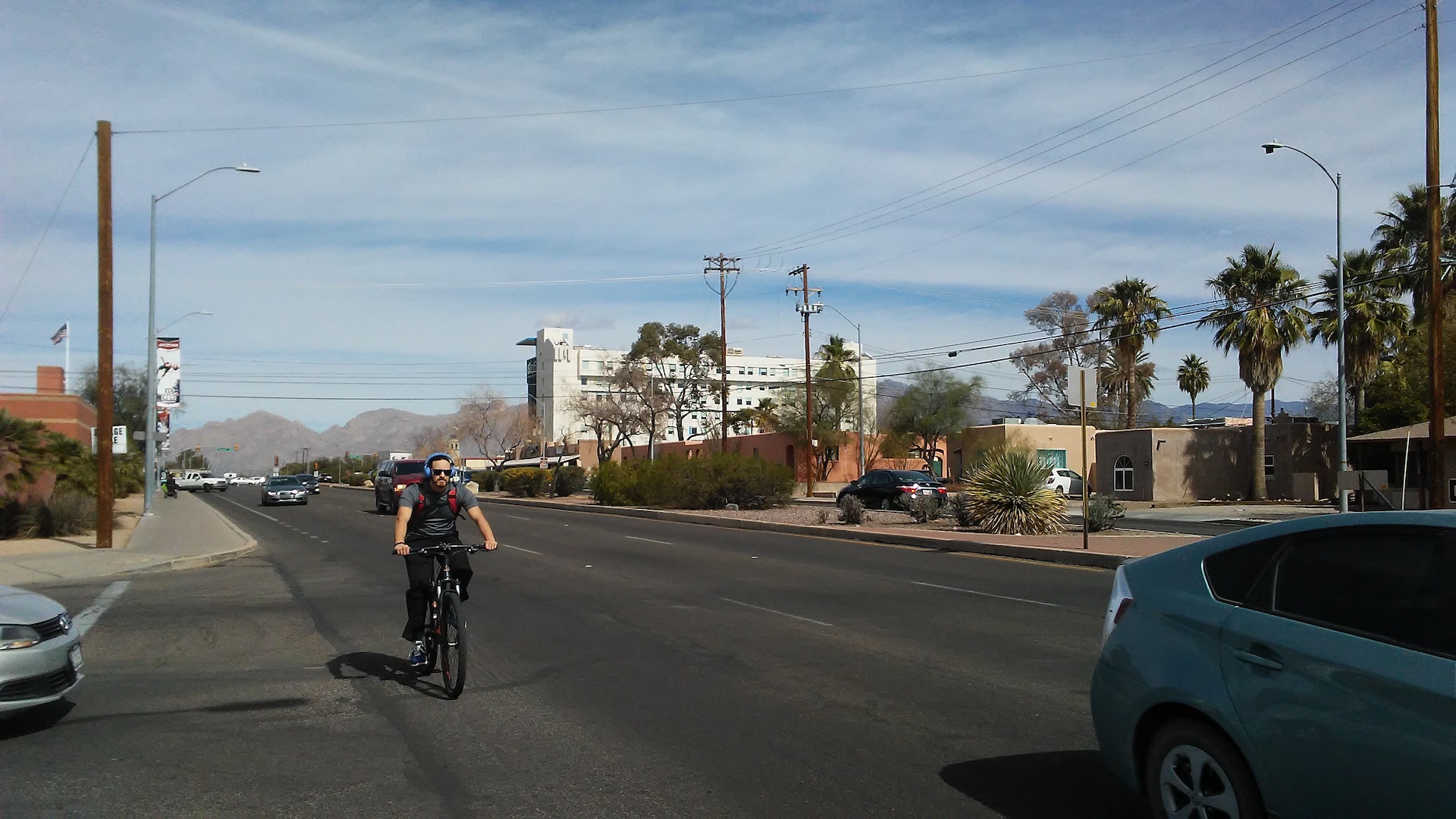 Campbell Ave., south of Speedway Blvd., is one type of street which could see UA student-generated ideas for improvement.
Tony Perkins
Tucson motorists could soon be driving on streets redesigned by University of Arizona students.
Urban design students with the College of Architecture, Planning, and Landscape Architecture just finished a "complete streets" planning project. The term refers to an emphasis on design promoting the safe use of streets by all users and modes of transport.
Jennifer Toothaker of the Tucson Department of Transportation said the students worked on improving three types of road corridors, corresponding to First Avenue, Stone Avenue and Oracle Road.
"The application of these complete-streets guidelines to these different road typologies is really helpful to us as we get to think about what does a complete street design look like for the different types of roads in our roadway network," she commented.
Toothaker said the students were challenged to make bike lanes, sidewalks, and connections with public transit easier to navigate. She added the students' ideas could be considered when the city revamps existing Tucson street design.