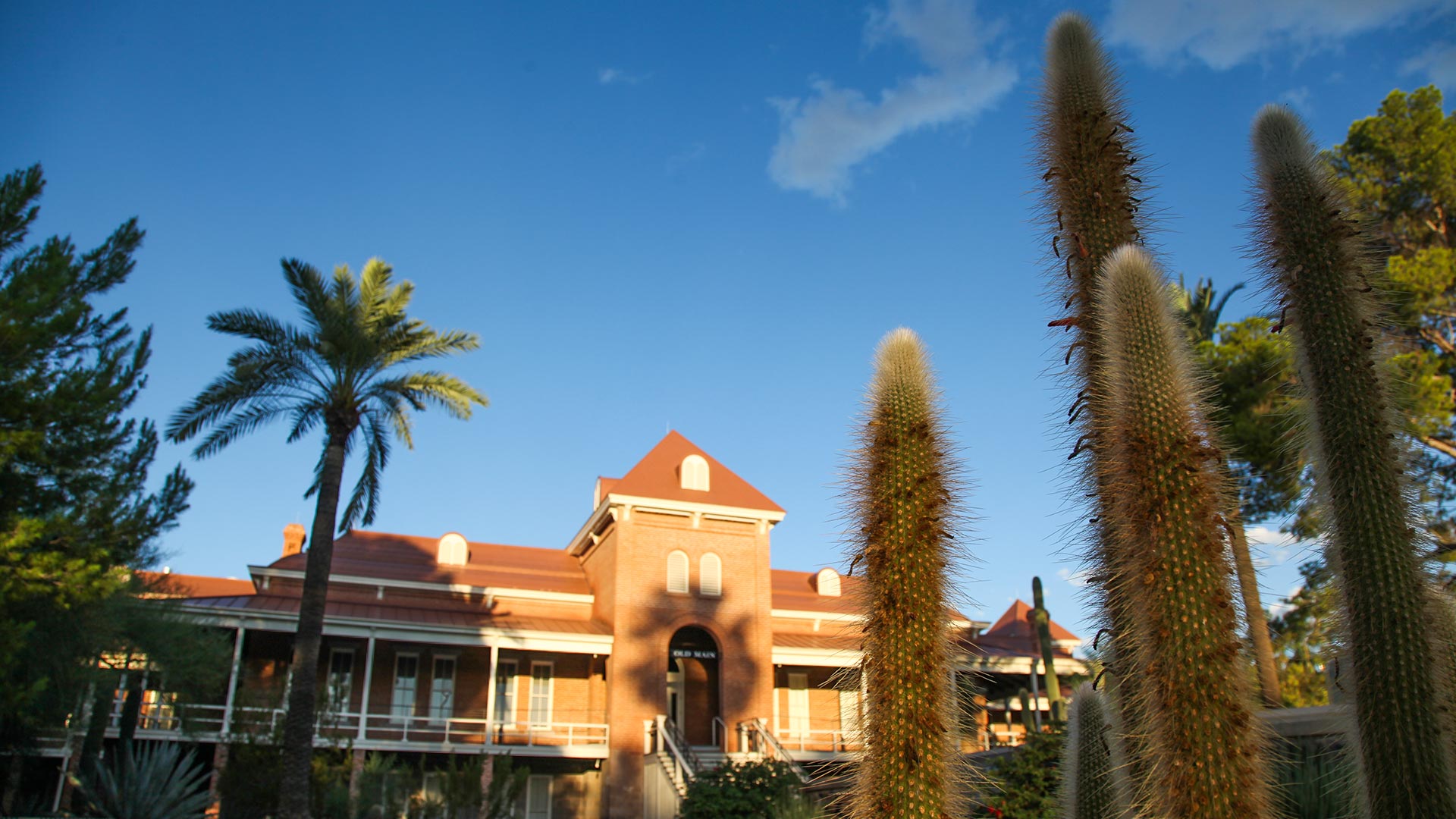 The west side of Old Main on the University of Arizona campus.
Nick O'Gara/AZPM
The University of Arizona has become one of the top research universities in the country, according to its senior vice president of research.
Last year, the university invested $622 million in research and development, surpassing projections by the Arizona Board of Regents by $11 million.
The UA spent $604 million on research in 2016.
Kimberly Andrews Espy, vice president for research, said funding for research at the UA has continued to increase over the past few years.
"At 2014, our numbers were $588 [million]. To go all the way to $622 [million] is really a remarkable testament to the hard work and creativity of our faculty staff and students all across our campus," Espy said.
Espy said research funding benefits students because they become part of that creative engine.
"By working alongside faculty, they're getting access to that information in the classroom before anyone else does," she said. "So then our students have a leg up in terms of knowledge, compared to other students at universities without that kind of high-powered faculty."
The National Science Foundation ranks the UA No. 1 in astronomy and astrophysics research.
Follow Brandon Mejia on Twitter or contact him via email at BMejia@azpm.org.