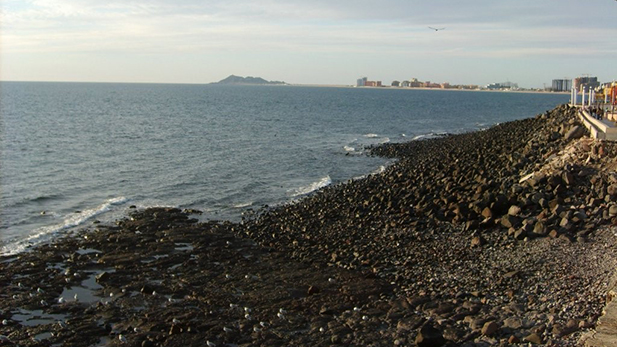 Arlene Islas, AZPM
The state is working with first responders and government officials in Sonora, Mexico, to establish a safety corridor for people driving the 63 miles of Mexico's Route 8 that takes you to Rocky Point from Lukeville, Arizona.
Both states' transportation divisions want the corridor to handle car crashes and traffic flow more efficiently according to Tom Herrmann, a spokesman for the Arizona Department of Transportation.
"Getting cars off the roadway when there is a crash, taking care of people who are hurt quickly and restoring traffic flow," Herrmann said. "One of the dangers in a situation like that is the secondary crash, where people come up on it and they don't see the crash in front."
The safety corridor is said to be complete by March, when tourism peaks because of spring break.
The corridor is one of many initiatives that keep travelers safe when traveling through Mexico into Rocky Point, according to Visit Tucson Executive Vice President Felipe Garcia.
"They have a number 078 that we tell people to remember," Garcia said. "They're called Green Angels —vehicles that will go and provide roadside assistance, offering free service to come and help you."
Garcia also said Mexico has recently changed their emergency dialing system to be the same as the United States: 911.
In addition, the Arizona Department of Transportation will integrate Sonora traffic incidents into the Arizona 511 traffic information system to inform drivers on both sides of the border.
Follow Brandon Mejia on Twitter or contact him via email at BMejia@azpm.org.