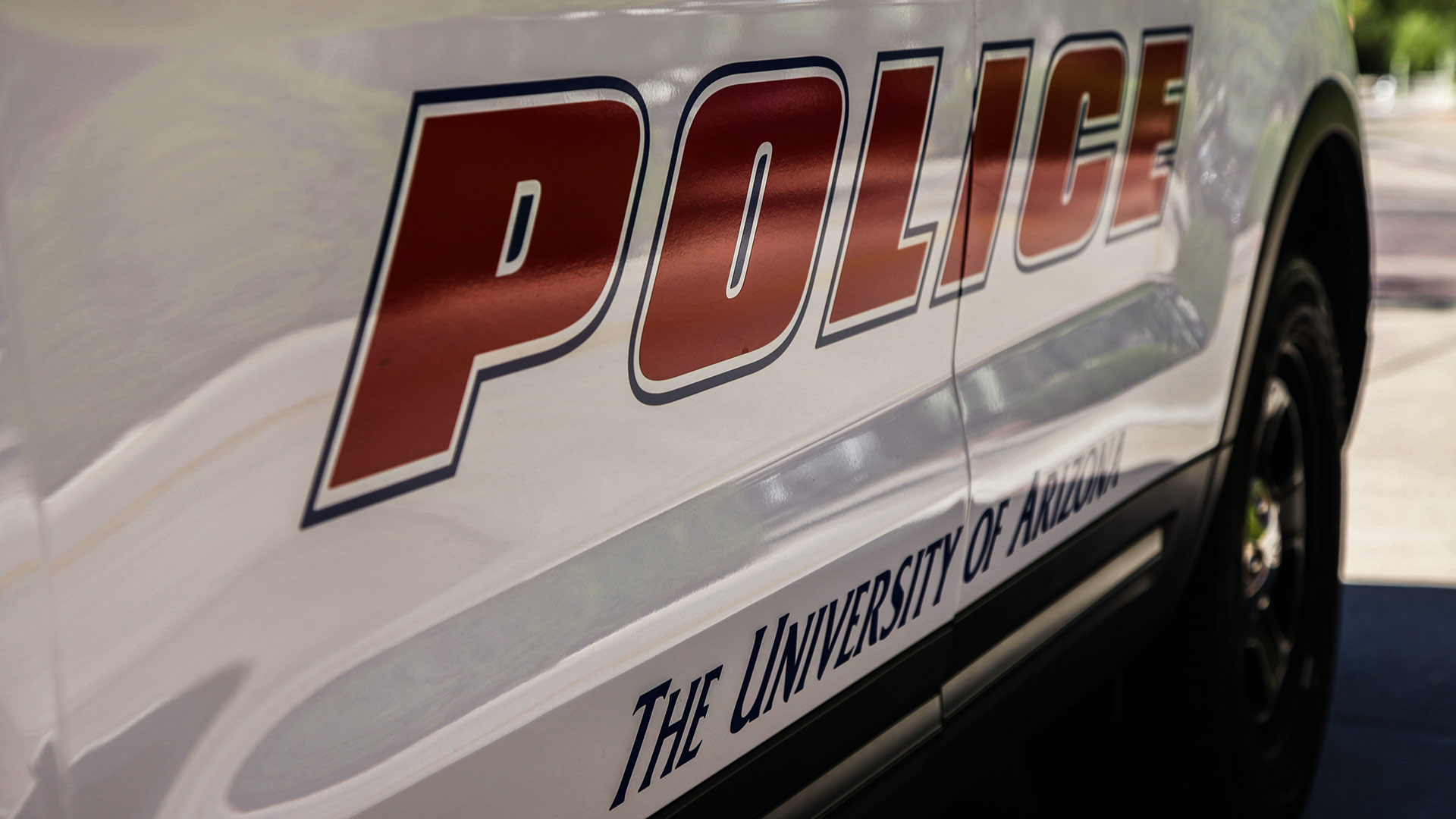 A University of Arizona Police vehicle.
Nick O'Gara, AZPM
Wednesday marks one month since the tragedy at Marjory Stoneman Douglas high school, where a gunman killed 17 people.

University of Arizona police chief Brian Seastone was an officer who responded to the October 2002 shooting at the UA College of Nursing. Shooting incidents actually help police improve public safety, he noted.
"The world changes on a daily basis anymore, with the things that go on," Seastone said. "From that particular day, we learned an awful lot."
Three professors died during the shooting at the College of Nursing 16 years ago. The gunman killed himself a short time later. Since then, university police say they've increased everyday security on campus and take extra measures at sports events to deter terrorism.
One recent change he described is police now use heavy barriers instead of barricades along Campbell Avenue during football games. Seastone says that was a response once terrorists in Europe began using cars as weapons.
Seastone also believes personal technology, including cell phones, gives police another avenue to respond to suspicious activity.