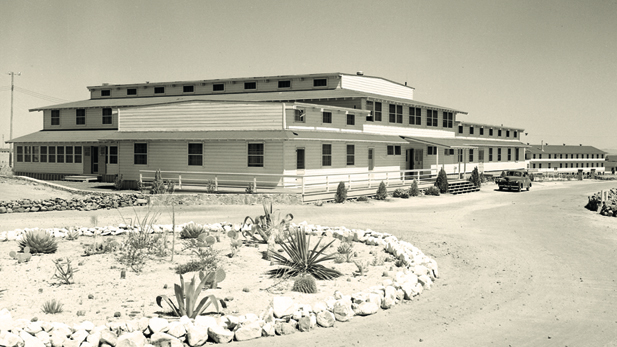 Courtesy Tucson Historic Preservation Foundation
The National Park Service announced Monday a $500,000 grant for the restoration of the Mountain View Officers Club at Fort Huachuca.
The World War II-era building was constructed on the Sierra Vista Army post during a construction boom.
The post was the main training ground for African-American soldiers during the war. The building was designated as the black officers club.
It is one of the few buildings from that era still in existence.
The grant will allow the renovation of the exterior of the structure.
"It will be a full restoration of the outside of the building to its 1942 appearance. And that will involve removing some later and inappropriate additions, restoring the siding, restoring the windows," said Chris Morris with the National Trust for Historic Preservation.
The trust and the Southwest Association of Buffalo Soldiers are trying to raise additional, private dollars to continue the restoration project.