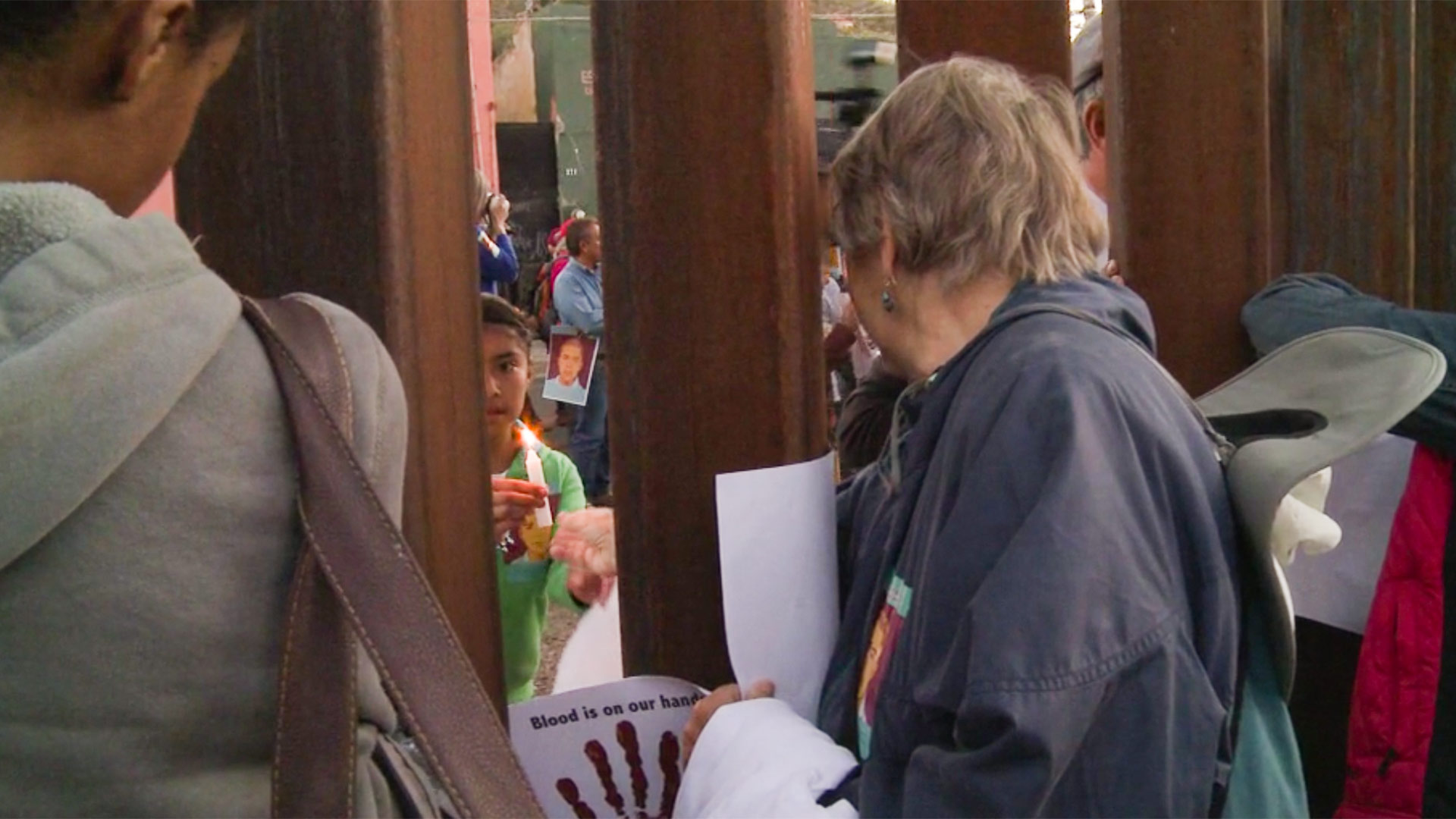 A woman passes a candle from Nogales, Arizona, through the border fence to a child at an April 2013 protest over the death of Jose Antonio Elena Rodriguez.
AZPM Staff
The trial of the first border agent ever to be prosecuted for a fatal shooting across the international border started today.
Border Patrol agent Lonnie Swartz is accused of firing his gun through the border fence and fatally wounding a 16-year-old Mexican national who was in Mexico at the time.
In the six years since 16-year-old Jose Antonio Elena Rodriguez died, his mother and grandmother have been trying to keep public attention on their effort to prosecute his death.

For the first time since Swartz pleaded innocent to second-degree murder charges, the two women were in the court room during jury selection Tuesday.
Prosecutors say Swartz fired almost 30 shots through the international border fence in Nogales. The 16-year-old Rodriguez was shot 10 times in the neck and back, an autopsy showed.
Taide Elena, Rodriguez's grandmother, said the family is prepared to show up every day of the trial, which is expected to last up to six weeks.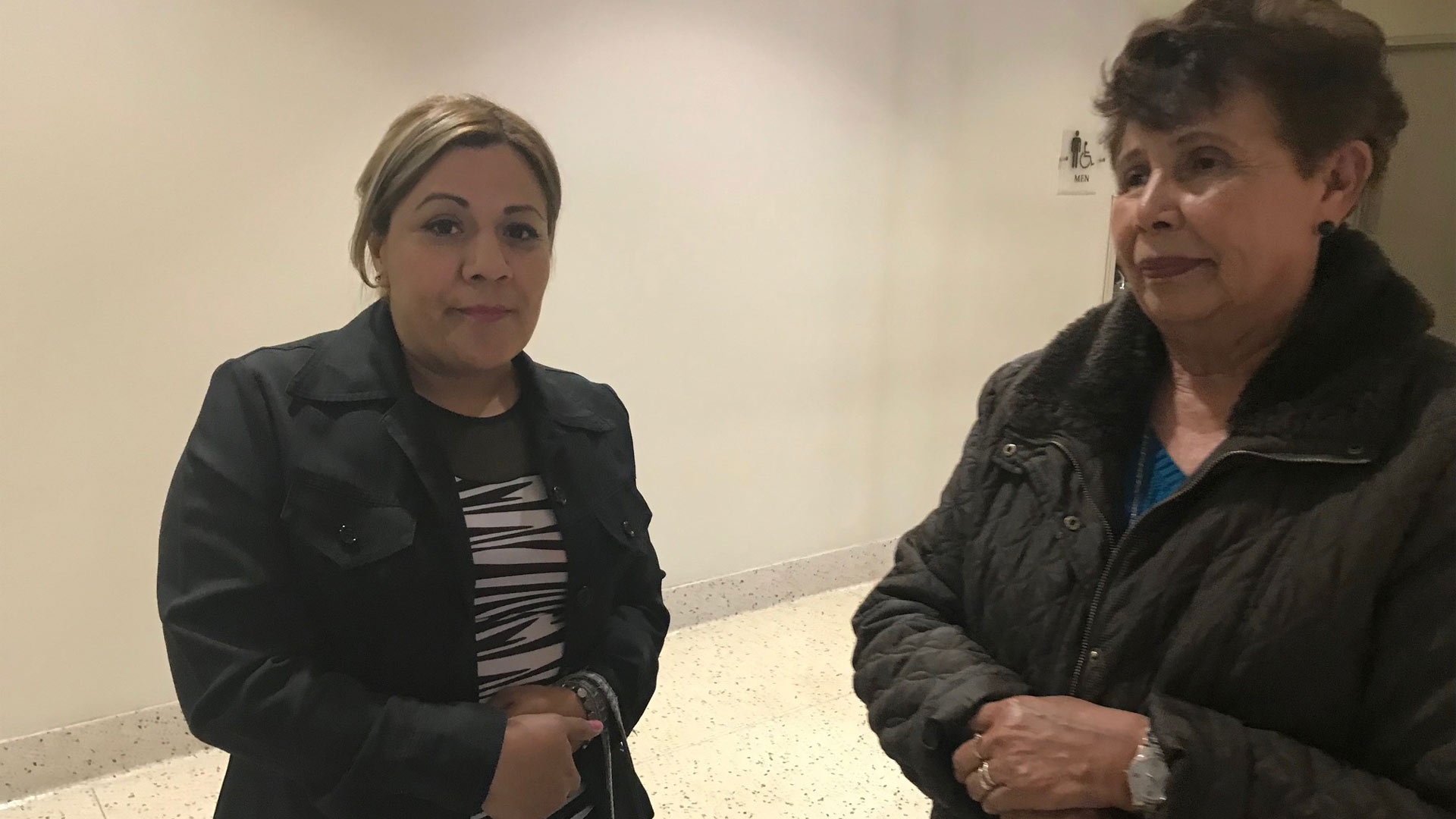 Family members Araceli Rodriquez and Taide Elena wait to enter the courtroom where a U.S. Border Patrol agent is on trial for the death of 16-year-old Jose Antonio Elena Rodriguez.

Nancy Montoya
Defense lawyers say Swartz feared for for his life as people threw rocks from the Mexican side of the border at him and another agent. The prosecution plans to paint Swartz as angry and out of control, and say he kept firing when he was not in danger.

Opening arguments are scheduled to begin Wednesday.

A previous version of this story incorrectly characterized Swartz' employment status. He is still employed by Border Patrol.