Arizona's hospitality industries are on the rise again after three years of decline caused mostly by the recession, two industry officials say.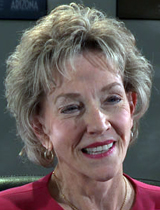 Sherry Henry, executive director of the state-run Arizona Office of Tourism, discusses the ebb and flow of the state's tourism revenue.
When 2010 numbers are released in a few months, they should show a slight improvement from the malaise of 2008 and 2009, said Sherry Henry, executive director of the Arizona Office of Tourism, a state government agency.
Arizona tourism peaked in 2007, with spending estimated at $19.1 billion, state figures show. The peak of employment came in 2006, when 172,000 people were employed in the industry.
Spending fell to $16.6 billion in 2009, and employment was down to 157,200 the same year.
Henry said 2011 is looking better, and both spending and employment should rise, although she predicted that it will take a few years to get back to the peak numbers.
"If you talk to the hotel community … they will tell you that this spring looks stronger than it has in a couple of years, so we're getting off to a great start in that," Henry said.
At the same time, the restaurant industry is seeing a resurgence in business following its own dips during the recession--and a lot of the uptick is tourism-related, said Steve Chucri, president and CEO of the Arizona Restaurant Association.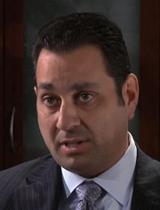 Steve Chucri, president and CEO of the Arizona Restaurant Association, says restaurants did surprisingly well in 2010.
He said Arizona restaurant business in 2010 was a pleasant surprise: restaurants finished with $9.3 billion in revenues, up 10 percent from the previous year. He said the industry had expected modest growth of under 2 percent.
"Arizona had some amazing growth in 2010," Chucri said. "Restaurants are alive and doing well."
In the past, tourism spending totaled 7 percent of the take at restaurants in Arizona. But more recent figures show that has moved to 25 percent. For an industry that says it provides one in every 10 jobs in the state, the increase has significance.
Henry and Chucri said they have seen some residual effects in their industries from the call for a boycott of Arizona last year after the Legislature passed what has been called the toughest law in the country targeting illegal immigration.
"There's no question that the boycott issue became a huge event, and as a result of that, we know that there were groups … that did cancel, and they said it was a result of the boycott," Henry said. "It's very anecdotal because no one has any really solid statistics on that."
One study, done for the Center for American Progress by Elliott D. Pollack & Co. of Scottsdale, showed that convention business worth $45 million was lost because of the boycott.
Henry acknowledged knowing of that but said she did not know how the study was done or what it looked at to arrive at the figure.
Watch the February 4, 2011 episode of Arizona Week.