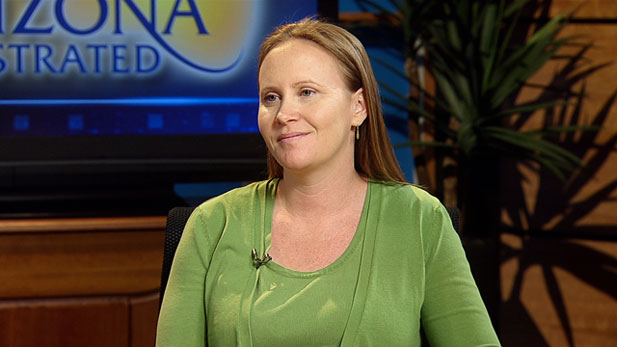 PHOTO: AZPM
Chrystal Carpenter, Manuscript and Congressional Archivist at the University of Arizona, talks about her careful collection of the UMC memorial.
Following the tragic Jan. 8 attempted assassination of Congresswoman Gabrielle Giffords, which left six dead and 13 injured, community members began leaving tributes to the shooting victims at Giffords' midtown office, University Medical Center and the north side Safeway where the shooting occurred.

The impromptu memorials and their mementos have now been removed, and they rest in the hands of Chrystal Carpenter, archivist at the University of Arizona's Library Special Collections. Carpenter talks about the things she found, the process of cataloging them, and how she views her role in preserving the past for the future.