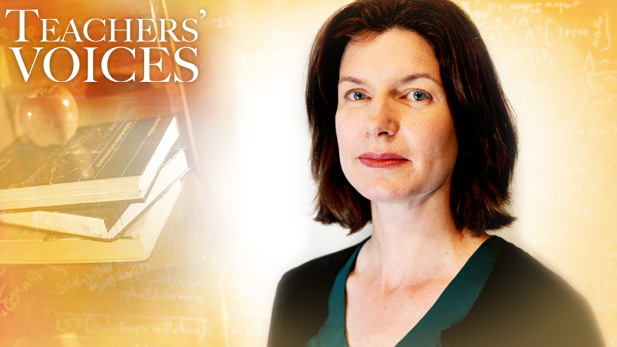 Rebecca Hughes, an English as a Second Language teacher at Amphi High School
On January 8th, the entire Tucson community experienced a tragedy that left us all looking for answers.
For several of Tucson's students, that search found it's way to Rebecca Hughes' English as a Second Language classroom at Amphi High School.
This tragedy demonstrated that teachers continue to take on roles that go above and beyond assigning homework and grading tests.
Clearly, there is no answer to why? But, in this week's Teachers' Voices, listen to a personal essay by Mrs. Hughes and learn how her classroom created an open forum for healing.
To hear more stories, visit the Teachers' Voices archive.
(Funding for the production of Teachers' Voices is provided by Wells Fargo and the University of Arizona College of Education. The series is produced by Matt Felix for Arizona Spotlight.)