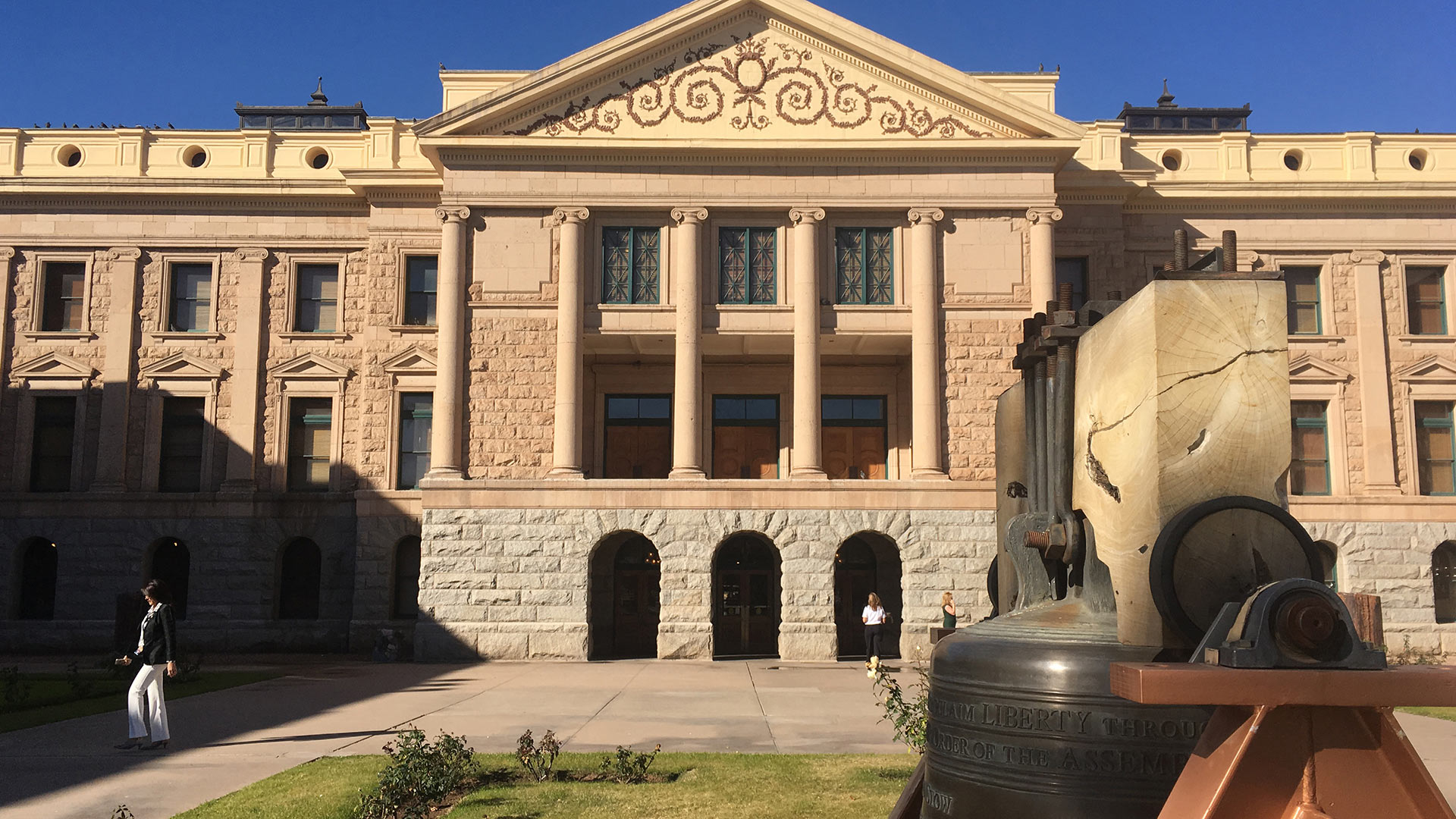 The Arizona Capitol Building. January 2017
Christopher Conover, AZPM
To avoid a vote on a proposal to approve the Equal Rights Amendment, House Republicans voted to adjourn for the day on Tuesday without taking up a single bill.
In 1972, Congress passed the Equal Rights Amendment, giving it a seven-year deadline to be ratified by 38 states. That deadline was eventually extended by three years.
The Arizona Senate approved the amendment at the time, but the House did not.
Now, there is a move to get three more states to ratify the amendment in a bid to have it added to the U.S. Constitution.
On Tuesday, Rep. Pamela Powers Hannely, D-Tucson, tried to force a vote on the ERA in the Arizona House.
The House Majority Leader, Rep. John Allen, immediately moved to adjourn for the day.
Democrats, including Rep. Isela Blanc, D-Tempe, spent nearly an hour arguing to have the bill heard instead of adjourning.
"Often I hear from my colleague across the aisle, 'Why do the Equal Rights Amendment when women already have equal rights?' So I ask you the question, 'Why not do the Equal Rights Amendment if you really do believe we have equal rights?'" Blanc asked.
Rep. Kelly Townsend, R-Mesa, was one of two Republicans to speak against taking up the ERA bill. She cited an editorial in her argument.
"Many prominent, pro-abortion organizations such as the ACLU have argued for 15 years and more that the proper legal interpretation of the language contained in the 1972 ERA and similar language in the ERAs adopted by some states is to invalidate all restrictions on tax-payer funded abortions," Townsend read.
Rep. Eddie Farnsworth, R-Gilbert, said women are already guaranteed things like equal pay, so there is no need for another law. Instead, he said, there needs to be better enforcement.
The final vote to keep the Arizona House from hearing the ERA proposal was 32-25. The chamber took up no other bills Tuesday.